How to Make Thanksgiving Kid-Friendly
Simple Way to Make Your Thanksgiving Tot-Friendly!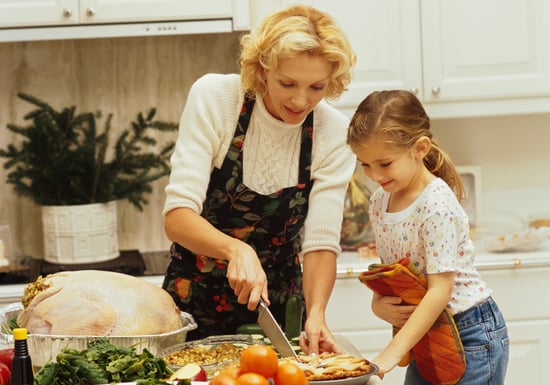 If you're cooking the holiday dinner and plan on hosting a few lil ones, it's a good idea to set up a baby buffet of sorts. Many of the standard side dishes on the Thanksgiving menu are soft, kid-friendly foods — soup, mashed potatoes, cranberry sauce, stuffing, sweet potatoes, creamed vegetables, and doughy rolls or biscuits, so the gesture will only add minutes to your prep time.
Set aside a bit of each basic dish before adding the ingredients that young children don't care for or can't have —nuts, marshmallows, herbs, shellfish, etc. While your adult guests will enjoy your complex culinary creations, the younger ones will also appreciate the simple offerings you've made for them. And, not having to bring a bag of snacks and alternatives, will make parents most thankful.