How Often Does Your Family Dance?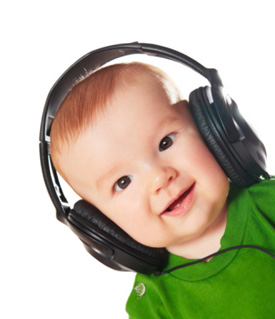 Just dance! If you want your child to be engaged play some funky music. A new study to be published in the next issue of the Proceedings of the National Academy of Sciences shows that babies respond to both the rhythm and tempo of music more so than speech.
Through their evaluation of 120 tots between the ages of five months and two years, researchers found that wee ones have a natural relationship with music – moving their arms, heads, legs, and feet to the beat, rather than the melody. The findings also concluded that when tykes could move their body in concert with the music's beat, they were more likely to smile. Scientists are still unsure of the reasoning behind the human connection to music, but we're wondering how often your family hits the dance floor?