How Often Does Your Family Eat Dinner Together?
The Family Dinner — How Often Does It Really Happen in Your Home?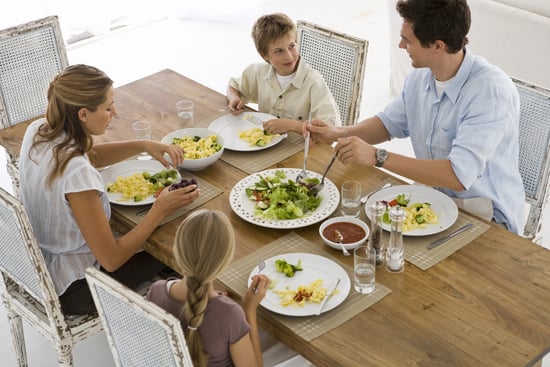 Like all good intentions (especially those pertaining to parenting, it seems), the family dinner is a concept that's great in theory but difficult in execution. If your kids are little, then you're likely to be walking a tight line between dinner and bedtime. Then, as they get older, sports practices and after-school activities get in the way. And that's not even factoring in Mom and Dad's professional, social, and otherwise time-consuming obligations.
Anyway, we "get it," so we're hoping you'll share . . . Exactly how often does your entire family sit down and eat dinner together? Let us know in the poll below, and share your additional thoughts, frustrations, tips, and tricks on the matter below. No judgment — we promise!