How to Potty Train When You're a Working Mom
How to Potty Train When You're a Working Mom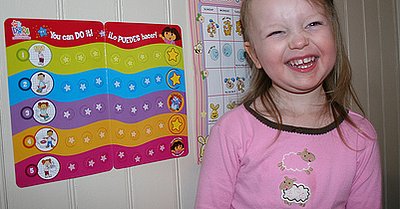 Wondering how to tackle potty training as a working mom? If your child has started showing signs of potty training readiness (See 5 Signs Your Child is Ready to Potty Train), consider these six strategies from other working moms for achieving work-potty balance.
1. Start on a Long Weekend or Holiday
Gradually getting your child interested in the potty is great, but when you're ready to seriously start potty training, many working moms recommend waiting for a long weekend or holiday, and then focusing intently on the task. Christine J. suggests: "Take a day or two off work so you have a long weekend to focus on it yourself (or wait until a long holiday weekend like Memorial Day when you might have a long weekend.) Then just focus on it."
2. Don't Stop and Start
Even if you're not around in the daytime, be consistent with your morning, evening and weekend routine. As Tomeca H. advises: "Take her when she wakes up and after breakfast then when she gets home and after dinner and before bed. The more you take her on a routine she will know that its part of her day and expected of her."
3. Use a 3-Day Method
Many working moms recommend the 3-day potty training strategy, which entails staying home, diaper-less, for three full days to focus exclusively on potty training, and switching permanently from diapers to underwear. Working mother of four Cyndi C. shares: "We did the 3-day potty training... Worked like a charm! The first boy we did it when he was about 3 1/2 and he got it in a day. His little brother was 22 months…and he got it in a day and a half."
4. Skip the Pull-Ups
Another common potty training tip from working moms is to avoid using pull-ups. Christine J. shares: "I would suggest also if you want to do potty training—and fast—don't mess with pull-ups other than (at) night and (during) naps. Put her in underwear and just deal with the messes (maybe throw away underwear that are really messy). Most kids don't like that wet feeling and pull-ups are just like diapers to most kids."
5. Diaper-Free Time
Having your little one go diaper-less in the evenings and on weekends is another strategy many working moms have used successfully. Stephanie S. recalls: "We started on Friday night (I'm off weekends). I took our son out of diapers and let him run around naked, and seriously by Sunday he was getting himself to the potty every time."
A more gradual approach worked for Stephanie C.: "We didn't pressure him, but would keep his diaper off every time we were home, and tell him to use the big boy potty like us. He had several accidents, but once he started watching adults use the potty, it became pretty normal."
6. Get Everyone on Board
It's essential to get whoever is looking after you child during the day on board with your potty training strategy. As Mamata D. advised: "Your child's day care or school has a big part to play in this, and you should talk to the teachers." Krisitn B. agrees: "I let the daycare know that I was potty training and they needed to take him to the bathroom every two hours...they were all for it."