How to Prepare Children For a New Sibling
How to Prepare Your Child For a New Sibling
While some older siblings might be thrilled by the news of your pregnancy, children often will react negatively. Some might even break down into tears, like in this sad but relatable home video of a mom's pregnancy announcement.
The news of a new sibling can be devastating to a child, because it means that he might receive less of your time and attention and will have to share his toys and your affection. Especially if you are already dividing your time between two or more siblings, the arrival of another baby can be threatening. To help prepare your child (or children) for a new sibling, here are a few steps to take while you are still pregnant.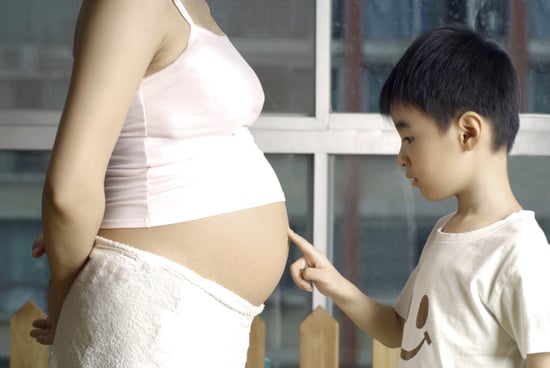 Nurture children during the grieving period: News of the new arrival might be the greatest heartbreak of your child's little life thus far. Take the time to hold and comfort them, which will help them feel secure and less apprehensive about splitting your attention with the baby. Reassure them that you love them, that you recognize they are sad, and that you are here when they need attention and affection.
Set aside some daily alone time: Every child needs a little special attention from mom and dad, even if it's breakfast in the morning, a special note in the lunch box, or a book to read in bed. Kids tend to misbehave when they don't feel recognized or listened to, so it's important to make an effort to give them some undivided attention every day.
Make your child feel like a hero: Repeatedly tell your child how important his role as an older sibling will be. Talk about his unique qualities and contributions to the family, whether it's his exuberant storytelling, willingness to help out, or great listening skills.
Check out four more ways to prep for baby.
Let them help you prepare: Nothing will make a child feel more special and appreciated than helping you name the baby and choosing decorations for the nursery. Even if you don't use all of your child's suggestions, the smallest contributions — like choosing a nickname or a stuffed animal to go on the changing table — will make her feel like part of the process. Keep a countdown calendar to the delivery, so your child knows how far along you are.
Maintain the routine: Children need rules and routines, so try to keep their sleeping schedule and mealtimes the same before and after the baby is born. Even if your pregnancy slows you down or makes you feel ill, do your best to maintain some normalcy around meals and bedtime.
Read and train up for the baby: Most hospitals have kids courses, which will teach them how to hold, feed, and change the baby. Encourage your child to attend one of these classes or spend the time teaching her yourself, using a doll. Also, share books about new siblings, so your child has a better sense of what to expect when baby finally enters the world.
Stay steady in your voice: Sometimes, despite all attempts, kids can be unwavering and difficult in how they feel, and tough love from mom and dad is required. The baby is coming, whether your child likes it or not, so you must firmly tell your child it's a reality he must accept.