How to Shop For Healthy Foods With Children
Skip Junk Food With These Kid-Friendly Grocery Shopping Tips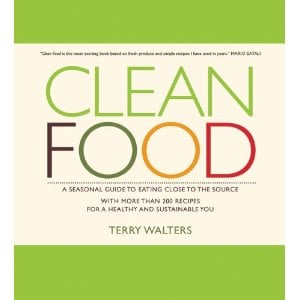 There's no need to toss junk food into the trash if you never buy any! Moms often find themselves in the kitchen cleaning out the pantry much to their children's chagrin. We asked Clean Food ($20) author Terry Walters, who encourages families to eat "close to the source," to give us some tips for choosing (and controlling) what goes in the shopping basket. Here's what she had to say:
Turn grocery shopping into a game. The rules are simple. Just focus on foods that come from a plant (the green kind, not the manufacturing kind) and in all of the colors of the rainbow (Fruit Loops don't count!). With the rules set, your children are ready to go off on a healthy and educational scavenger hunt to find the best items for your family.
Look for items from each of the food groups. Make sure you have whole grains, vegetables, legumes (beans), nuts, seeds, fruit, and more.
Fill your cart with as few packaged items as possible. If it doesn't come in a package, you know it's minimally processed!
Avoid artificial ingredients. Teaching kids to read labels is easy. I have my girls (10 and 12) look at the ingredient list and make sure they can imagine how each entry grows. If they can't translate it in their minds, chances are they won't be able to translate it in their bodies either!
Look for seasonal produce. These items tend to be showcased in the produce section, but a trip to a farmers market or local pick-your-own farm is a great way to learn about what's in season in your neck of the woods.
Keep reading for more helpful tips.
Support your local farmers. Locally grown produce is good for your health, your local economy, and your environment.
Shop at a farmers market. This is a great way to taste the best of what's local. And you'll find much more than fresh produce at farmers markets these days. Everyone will enjoy the abundance of produce, baked goods, cheeses, crafts, and even entertainment!
Shop together. My girls are 10 and 12, and each shopping trip is a revelation!
Whether you're headed to the farmers market or the grocery store, let your children have a voice in what items you bring home — pick the vegetables they're willing to try — sky's the limit as long as your basket reflects that rainbow of color! Foods kids love one week can fall out of favor the next and vice versa. Of course, after years and years of serving dark leafy greens, my girls not only accepted them, but have embraced them as "favorites" — proof that miracles CAN and do happen!
Join a CSA (Community Supported Agriculture). Purchasing a share of a local farm's harvest is a great way to discover new foods, enjoy seasonal fresh produce that's fresh and delicious, connect with the source of your food, and support your local farmer.
When all else fails, shop online. If you live in a city or are struggling to find fresh produce, check out www.slowfood.com, www.localharvest.org, or even your local department of agriculture's website to fine resources near you!