How to Stop Feeling Guilt About Being a Single Mom
4 Ways For Single Moms to Stop Feeling Guilty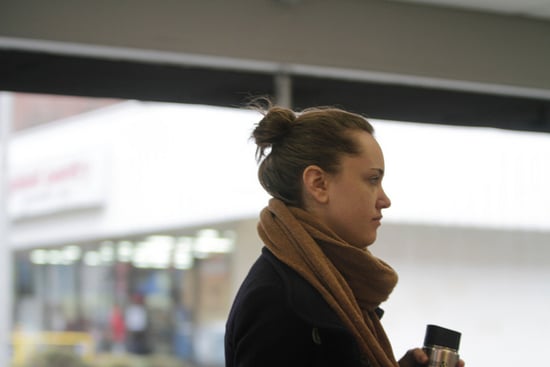 "How can I stop feeling guilt about being a single mom?" asks Erica L. That's a question many single moms ask, saying they just can't seem to shake the guilt they feel over their divorce or whatever other reason they find themselves solo parenting. But they also know they can't let it cripple them. 
Every mom — single or partnered — wants to do what's best for her child. But for single moms, it's hard not to take on a guilt trip when there are so many conversations out there about the importance of two-parent households. Here, we asked single moms for four tips for leading a guilt-free life and taking care of themselves too.
1. Focus on the Good You Are Doing
It takes a lot of determination and resilience to try navigating the parenting route alone, so instead of focusing on the negative, many recommend that single moms take a look in the mirror and be inspired by their own grit. "Being a single mother is tough, as far as guilt goes, but please try to look ahead," says Kristin M. "You are a role model, and your child loves you and wants nothing more than to make you happy. Never feel guilty for being a single mother."
Ckesa T. agrees and advises moms not to focus on the past or being a single parent, but instead to "just set goals for both you and your children and don't look at it as stressful as everyone makes it seem."
2. Tune Out the Naysayers
Stop listening to people who put you down, and "listen to people who support you," says Terralyn P. "How does any of this negative commentary help any child?" she asks. "My daughter has seen the ideal home life and not-so-ideal home life, and I know you couldn't pay me to be a child in some of married homes."
Keep reading for more tips.
3. Find a Support Group
It's easy to feel guilty if you're a single mom hanging out in a world of married moms. That's why it is important to find a support group of other single moms to stop the negative cycle of guilt trips, says Caran T. "This can be a church family, other single moms from school or neighborhood, or your own actual family," she says. "Lean on them, gripe to them, and allow them to help out." Sharee C. also recommends surrounding yourself with people who support and care for you. "Build yourself up," she says.
4. Refuse to Honor the Guilt
You've got to be the one to say enough is enough and banish the guilt from your self talk, says Aline T. And, she says, moms have to take time for themselves to recharge. A single mom of a 4-year-old, she adds, "I love it when my son is invited to playdates, because then I have more time to dedicate to me."
Giselle A. says it hasn't been easy, but she has taught herself to get beyond the single-mom guilt. "I'm a single mom and I don't feel guilty in any way what so ever," she says. "If you love your child and take care of him/her there's no reason to feel guilty."
How do you stave off the single mom guilt syndrome?