How the Tooth Fairy Works
Does Your Tooth Fairy Take the Tooth or Leave It?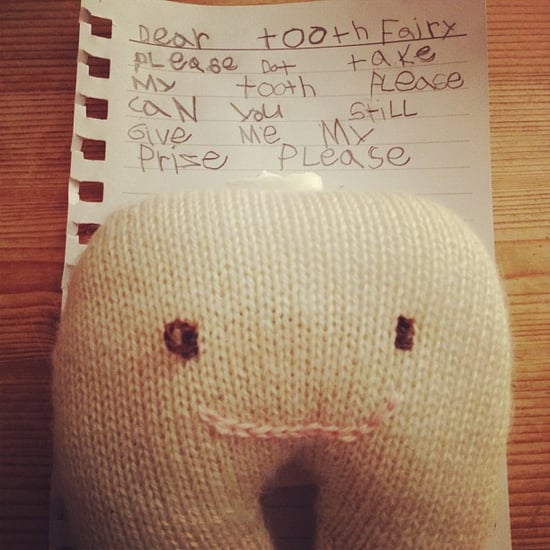 After weeks of wiggling and jiggling, my eldest son finally lost his first tooth! We celebrated as soon as it popped out at dinner that night and again when he brushed his teeth before bed — paying extra-special attention to his permanent tooth that has already made its presence known. He wrapped it up, gingerly placed it in its special pillow, and then had second thoughts: Would the Tooth Fairy take his tooth? Because he really wanted to keep it!
This Tooth Fairy panicked too, not knowing what to do or what to tell him. What's the proper etiquette? We decided the tooth fairy must be a reasonable being and that a polite note (see above) would do the trick. So when my tot awoke the next morning, not only did he find a few gold coins and a smattering of fairy dust, but also, his baby tooth was still safely tucked away in the pillow. But the experience has me wondering what other Tooth Fairies do.