How to Weigh Newborns
The Smart Kid Scale: A New Way to Weigh Babies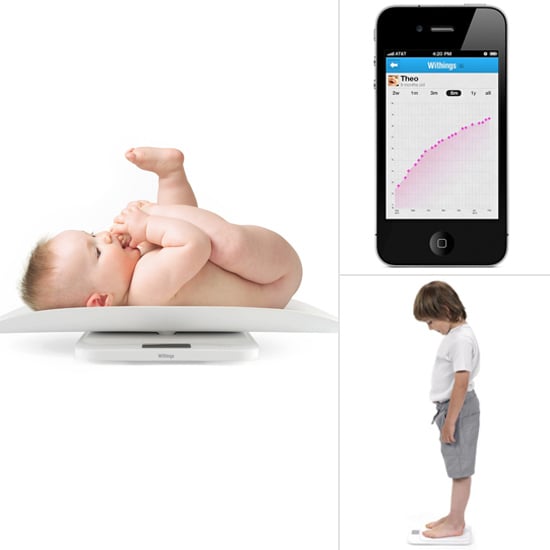 As every new mom knows, your baby's weight gain is of the utmost importance during his or her first few weeks of life. While most pediatricians require visits every couple of days until your baby meets and surpasses their birth weight, a new product from Withings makes the "weight"-ing game a whole lot less stressful. The Smart Kid Scale ($180) works with a corresponding app to weigh and track your newborn through school-age child's growth. It comes with a baby basket for weighing infants, and once your child can sit or stand, the scale can be used on its own.
Once your tot is on the scale, his or her weight is displayed and instantly transmitted to a free iOS app. The information can then be shared with your partner, or even pediatrician, and tracked along with your child's height and feedings. For any parent who's ever attempted the weigh yourself alone/weigh yourself holding the baby/subtract the difference method, the Smart Kid Scale will come as a welcome (and much more precise) option.
At $180, the high-tech scale is a bit of an investment, but knowing that it'll last for several years (and through several kids, if you're planning on more) makes it a purchase worth considering. What do you think? Would you put the Smart Kid Scale to good use, or do you think that doctor's visit weigh-ins are sufficient?