Huggies TweetPee Wet Diaper Indicator
Huggies TweetPee: Kid-Friendly or Are You Kidding?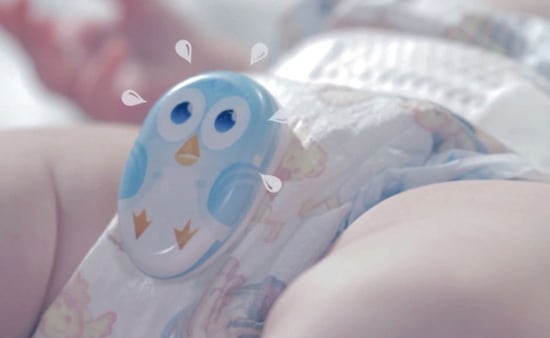 Even when Mom's at work, she can know if her tot's in need of a new diaper. Huggies Brazil has data-collecting parents in mind with its latest introduction — the TweetPee. According to an ad the company placed on YouTube (in Portuguese), the TweetPee is a sensor that attaches to baby's diaper. When a child pees, and humidity inside the diaper increases, a tweet is sent to the parents' Twitter accounts informing them that junior needs a change. There's also an associated iPhone app that tracks the number of diapers that have been used, telling parents when it's time to purchase a new pack.
There's no indication that the product is heading to the US, so for now, you'll either have to buy it and receive your messages in Portuguese, or just go about changing nappies the old-fashioned way — by feeling for a heavy diaper.