Hurricane Sandy Babies One Year Later
Meet 7 Babies Born During Superstorm Sandy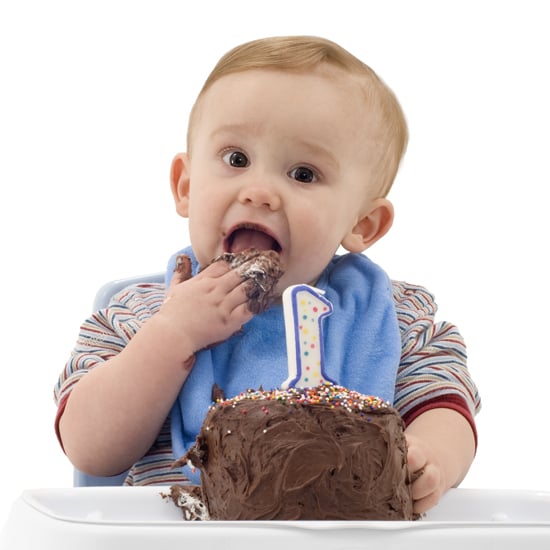 Where Hurricane Sandy swept through the Northeast last October, NYU's Langone Medical Center evacuated more than 300 patients, including 20 NICU babies, 22 newborns, and several moms-to-be. Without power, doctors and nurses relied on old-fashioned techniques to help their patients survive the storm. NICU babies received oxygen from hand-pumped mechanisms during their transfer to nearby hospitals. Tamar Weinstock, who gave birth to her son Stone that evening, remembers giving birth by the light of glow stick while the nurse calculated her contractions using a watch, pen, and paper.
"It was an adventure the way he came into the world," Weinstock told NBC News. "I just think that's probably a sign of a lot of adventure to come in our lives where Stone is involved."
It has been a year of adventure for the Weinstocks, as well as other families who welcomed babies the night Sandy struck. NBC News recently met with seven "Sandy Babies" and talked to their parents about their memorable arrivals and first year.
Julia Alemany, like Weinstock, gave birth under unusual circumstances. Receiving an epidural under a cell phone light, Alemany was moved down the stairs while going through contractions. She safely made it to Mount Sinai Hospital in New York, where she delivered her son, Micha, the next day. Alemany believes Micha's extreme arrival has made him "a very active baby."
While the majority of these babies have had normal first years, some have struggled. Emma Pimentel, a 3-week-old preemie at the time of Sandy, suffers from a congenital lung condition in which part of her lung fills with too much air. The condition could eventually cause lung and heart troubles, but for now Emma is doing well and enjoying life, earning her the nickname "little trouper."
Emma, Micha, and the other Sandy Babies prove that even during the darkest times, a bright spot does exist.
Do you know a Sandy Baby? Share his or her story in the comments below!