I.R.S. Tax-Sheltered Healthcare Accounts Don't Cover Breast Pumps
I.R.S. Tax-Shelter Doesn't Cover Breast Pump, Do You Agree?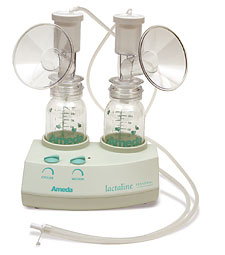 Mothers can't milk it. An interesting piece in the New York Times examines things that are covered by tax-sheltered flexible spending healthcare accounts — everything from dentures to acne creams — and one that isn't, breast pumps. It said:

Despite a growing body of research indicating that the antibodies passed from mother to child in breast milk could reduce disease among infants — including one recent study that found it could prevent the premature death of 900 babies a year — the I.R.S. has denied a request from the American Academy of Pediatrics to reclassify breast-feeding costs as a medical care expense.
What is your opinion?