Ikea Crib Mattress Recall
More Than 38,000 Ikea Crib Mattresses Have Been Recalled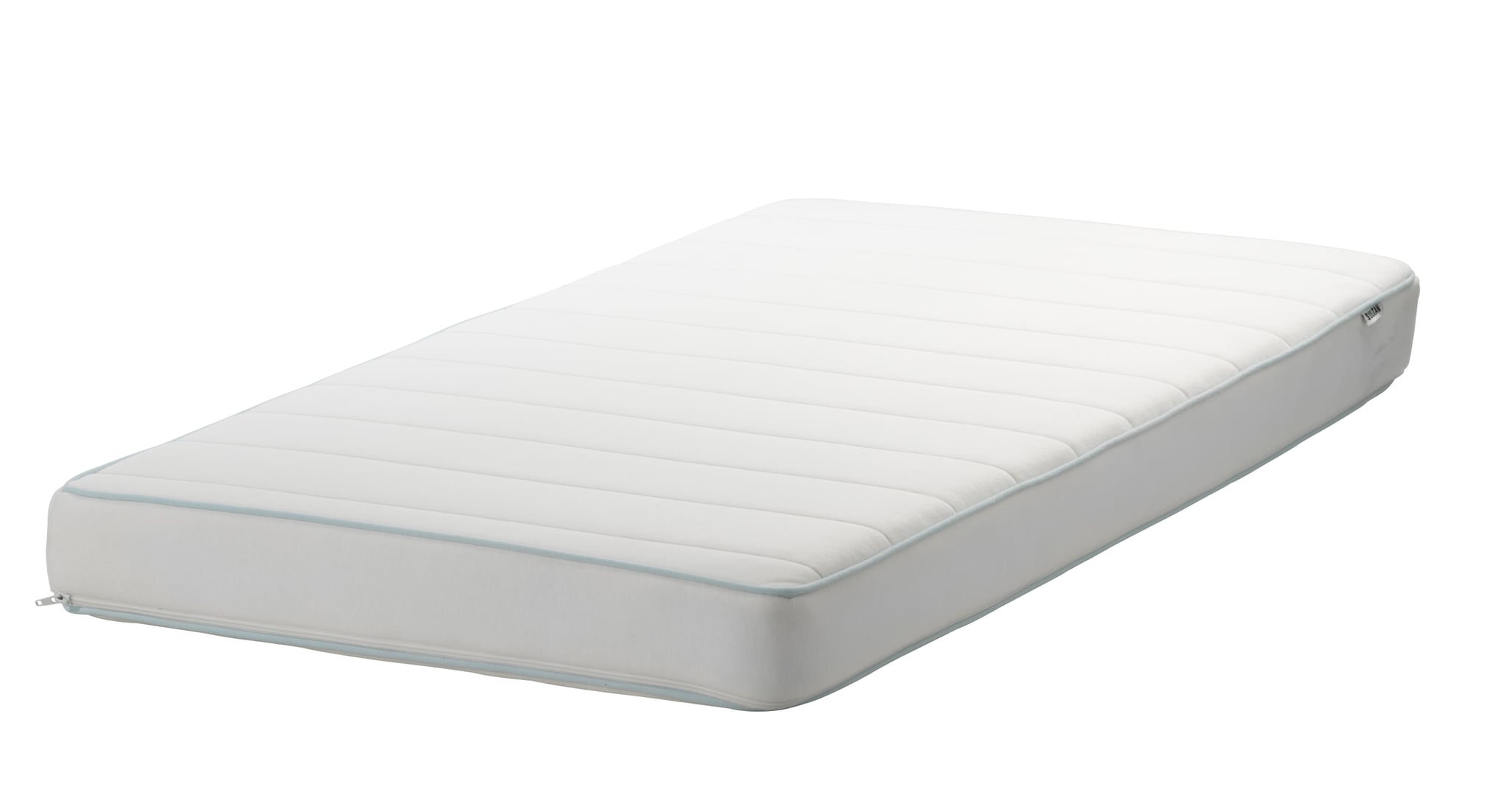 If your baby sleeps on an Ikea crib mattress, you'll want to listen up. Following recalls earlier this year due to entrapment issues, the Swedish retailer is now recalling 38,400 of its Vyssa Spelevink crib mattresses because they do not comply with federal open flame standards — in other words, they pose a fire hazard.
The recall pertains to the Vyssa Spelevink mattresses, which are white with blue piping around their edges, are 52 inches long and 27 1/2 inches wide, and were sold at Ikea stores — and online — from October 2000 through May 2014. Though no injuries have been reported, the company is telling parents to stop using the mattresses immediately and return them to any Ikea store for a full refund — regardless of whether you still have the receipt. If you returned your mattress due to one of the earlier recalls and received the Vyssa Spelevink in exchange, your mattress is still included in the new recall.
If the recall applies to you, visit Ikea online, or call (888) 966-4532 for a replacement or refund.