Individual Baked Apple Crisps
Easy Dessert: Individual Baked Apple Crisps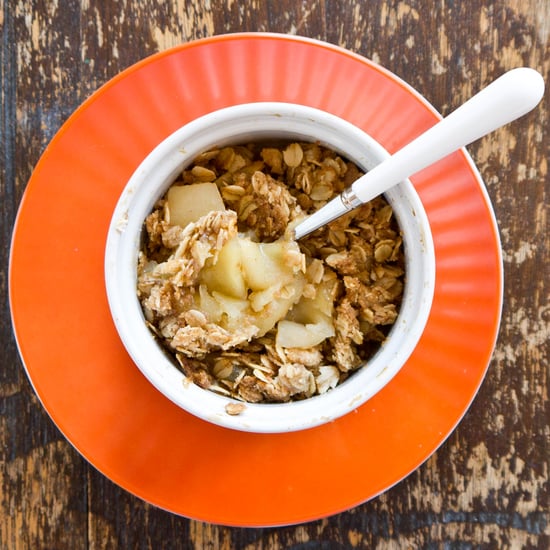 An apple a day keeps the doctor away, right? Well, your family will get its fill of apples with this baked dessert that combines fresh apples with healthy oats and just the right amount of brown sugar and spice. This recipe is a great opportunity for introducing basic knife skills to your child — with lots of adult supervision. What makes this dessert even more fun is baking in individual ramekins, making them the perfect single-serving size.
Keep reading for the easy directions.
Individual Baked Apple Crisps
From Sarah Lipoff, LilSugar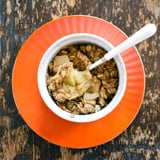 Ingredients
4 8-ounce ramekins
4 to 5 apples
1/3 cup brown sugar
1/2 cup quick-cooking oats
1 tablespoon flour
1/4 teaspoon cinnamon
1/4 teaspoon vanilla
1 tablespoon butter
Directions
Preheat your oven to 350°F. Help your tot get started by peeling the apples and cutting them into sections. Now offer your child a butter or paring knife and invite her to slice the apples into strips or chunks. It doesn't matter if they are all cut the same way; just try to encourage your child to keep them around the same size to ensure the crisps cook evenly. Remind her to focus on the food while slicing and to keep her finger tips curled under to prevent unwanted cuts.
Now your child can layer the apple slices or chunks in the ramekins, filling each right up to the top of the small dish.

Invite your child to measure and mix together the ingredients for the topping using a fork and then to press on top of the apple slices, equally dividing the mixture.

Place the apple crisps in the hot oven for 35 minutes. Remove and allow to cool for 10 minutes before serving.

Makes four servings.
Information
Category

Fruit, Desserts

Cuisine

North American