Infant Motrin Recall September 2013
220,000 Bottles of Infant Motrin Recalled!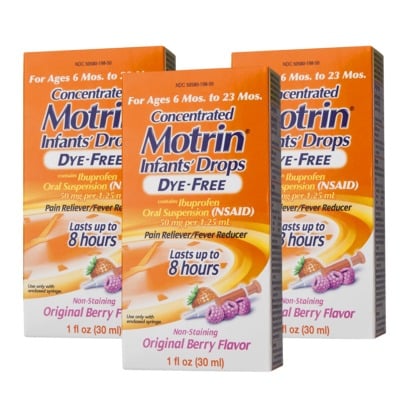 Time to open your medicine cabinet, because there's a major recall in effect. Johnson & Johnson is recalling three lots of Motrin Infants' Drops Original Berry Flavor after finding tiny plastic particles in them. The recall, which affects 220,000 bottles of the popular baby pain reliever, was issued after the manufacturer found specs of PTFE — a plastic used in Teflon — in another product manufactured at the same facility. No children have been injured yet.
For the full list of affected products, and what the company is asking consumers to do, read the whole story on the SFGate.com.