Instagram Motherhood Challenge
Instagram Challenge: You Know You're a Mom When . . .
Last night, while washing the dishes, I broke a ceramic baker, cutting my finger and sending me running for first aid. The only bandages I could find in the house were decorated with Toy Story characters and Angry Birds; not exactly what this sophisticated mama wanted to be wearing today. That was just one of the many moments I realized I knew I was a mom. We know that you've experienced those moments too, so we want you to share them — graphically! Grab your iPhone or Android, photograph something that illustrates motherhood to you, and upload it to Instagram, being sure to include the hashtag #lilsugar in your caption.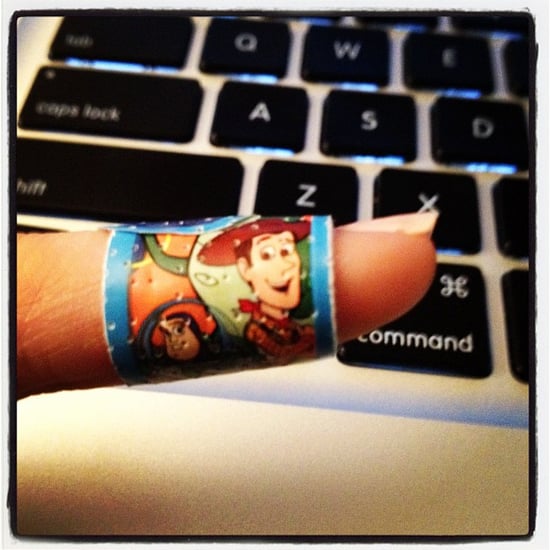 We'll pick our favorite shots from the upcoming week and share them with you back here on LilSugar. And make sure to follow LilSugar on Instagram (username: lilsugar1) for daily parenthood inspiration!