Interview With Bugaboo Designer About Bugaboo Donkey 2011-02-23 06:00:21
Bugaboo's Lead Designer Discusses Cultural Differences in Stroller Use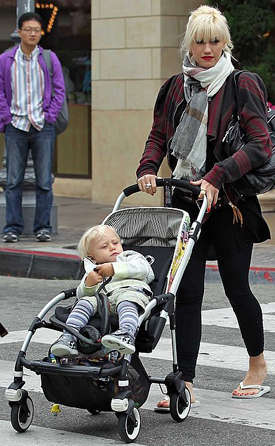 Ever wonder why strollers have certain features? A parasol here or a snack tray there? When designers set out to create a new pushchair, there are regional and cultural differences that come into play. Sometimes they aren't recognized until after the stroller hits the market, and that's where accessories come into play.
During my trip to Amsterdam, (Bugaboo flew me there to test out the Donkey — look for my review next week!), I sat down with Aernout Dijkstra-Hellinga, the stroller giant's lead designer, and asked him about requests he sees from around the world.
LilSugar: Stroller use is very personal. What differences have you seen around the world?
Aernout Dijkstra-Hellinga: In the accessories you see it. The cup holder (is one). I was amazed the way you American people travel with your coffee. I had to see it before believing, and then I (thought) OK, you do need a cup holder!
It also has to do with climate and weather. In the northern countries, they use snow wheels and the footmuff; where the people in Italy, not so much. It's also one of the most difficult things, because the total product has to fill all these needs around the world.
For the American people, the carrycot or the bassinet is quite a strange, European thing. They probably transport the children more in a car seat because everything is about the car and getting in and out of the car. Maybe that is also why the one-piece folding (of the upcoming Bugaboo Donkey) will be used more in the US, getting in and out of the car.
I noticed during my user sessions in the US, American people want everything going easy, with one button or no buttons — as easy as possible. The Dutch people don't mind doing multiple steps, so it's a cultural difference.
We see it as well in Europe. If you look at the German market, they usually have much bigger strollers than Holland or Spain; even within Europe there are cultural differences.
Bugaboo users who've been asking for a snack tray will be happy to know that the company has heard you loud and clear. They'll be introducing their own snack tray accessory this Spring. Stay tuned for more of my interview with the Bugaboo Donkey's lead designer, and check in next week when we share our review of the new stroller!