Interview With Happy Blankie Founder David Holdridge
One to Love, One to Give: Happy Blankie's Founder Is 10
David Holdridge is helping impoverished children, one blanket at a time. After seeing his younger sisters have tea parties with their baby blankies and stuffed animals, the then 7-year-old Clevelander came up with an idea to combine them into a product that would make kids happy. From there, Happy Blankie (ranging from $32 - $128), a line of adorable, oversized throws was born. With help from his mom, the "one to love, one to give" idea of giving matching blankets to charities was born. I recently spoke with the precocious entrepreneur about his endeavor.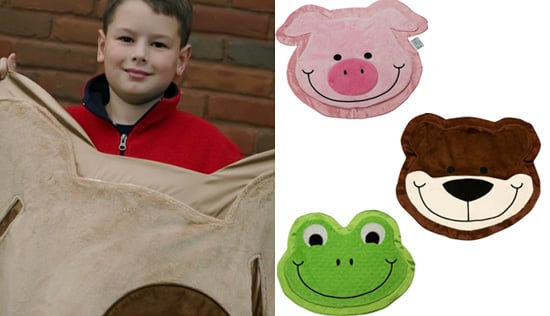 LilSugar: The one-to-love, one-to-give philosophy is inspiring. How did it come about?
David Holdridge: I just thought it was a good idea and Tom's shoes was a good inspiration for us, because they have the buy a pair of shoes, give one pair away program. I thought it would help me make babies happy around the world.
LS: What is the best part of having founded Happy Blankie?
DH: I know that I am the one who puts the smiles on the children's faces.
LS: What would you say to other kids who are looking to help others?
DH: I think they could start with simple things like picking up litter or cleaning up trash (in their communities).
To read about what's next for the busy kid, read more.
LS: Did you face any setbacks on the way to creating the company?
DH: Kind of, because at first it was hard to find a manufacturer, and me being so little, it was harder for me to express my idea.
LS: In addition to buying blankets, what would you suggest to other kids who want to help their communities?
DH: Don't give up until you know that that's the only thing you can do. Keep trying until you can't do it any more.
LS: So, what's next for you?
DH: We are working on new endangered animal blankies (which will be available in time for the holiday season).