Interview With Milly's Michelle Smith
Milly's Michelle Smith Talks Kiddie Style and More!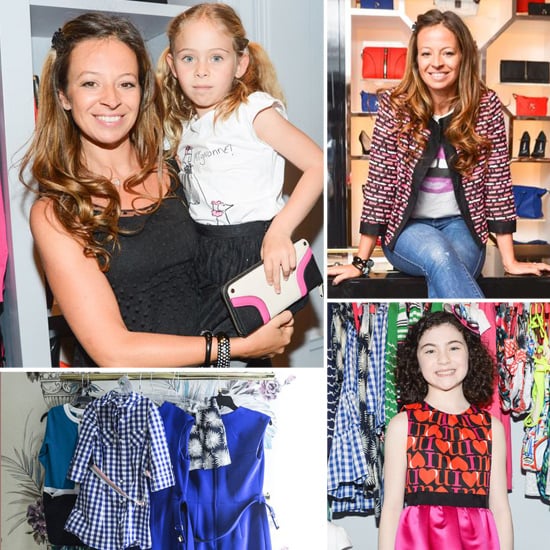 "I think we're going to like it here!" Annie isn't just making an impression on little girls with its current Broadway run. Grown-up fans are getting in on the fun, too. Earlier this week, we caught up with Milly designer Michelle Smith, who recently joined forces with the cast of the Broadway musical for a mother-daughter fashion show at her Madison Avenue boutique. Michelle's line of luxurious and fun womenswear has been around since 2001, and in Spring 2011, she introduced Milly Minis for girls ages 2-14. The designer and mom to 6-year-old Sophia dished about the balance of creating childrenswear that's fun, functional, and, of course, fashionable.
LilSugar: We're huge fans of Milly Minis here at LilSugar! Tell us about the process for designing for little girls as opposed to women.
Michelle Smith: Friends and colleagues had been begging me for years to create a Milly children's collection. The Milly Minis collection began with some of the classic Milly styles that I always thought would be great for children. The Milly Minis aesthetic mirrors the Milly women's ready-to-wear collection, and they are made from the finest European fabrics — however, I keep the cuts modest and innocent.
LS: Does being a mom influence and/or inspire the way you design for kids?
MS: Being a mom definitely helps to understand what kids clothes should be like. Kids love clothes that are playful, easy-to-wear, and fun, and they also have to stand up to all of the playing and running and jumping kids do in a day!
LS: Tell us about your little girl Sophia's sense of style — does she wear what you put on her, or prefer to concoct her own outfits?
MS: Sophia has been coming to my design studio since before she could walk, and she has always loved playing with Milly fabrics and trims. Sophia loves anything and everything with sparkly fabric — at 5, she already has a distinct sense of what she likes.
LS: Do you design with Sophia in mind?
MS: Yes, my daughter was my true inspiration for the collection. Sophia was even my fit model in the beginning! As a womenswear designer, I was so excited to have a baby girl who I could dress up in my designs. Overall, it was a natural progression to translate Milly's signature bold prints and spirited aesthetic to childrenswear.
LS: What are the top wardrobe staples that every little girl should have in her closet?
MS: Girls just want to have fun, and I think that their wardrobes should reflect that. Every little girl should have a party dress that makes them want to dress up, a statement coat for Winter, and an adorable swimsuit for vacations.