Interview With What to Expect Author Heidi Murkoff
What to Expect Author, Heidi Murkoff, Shares Women's Biggest Pregnancy Surprise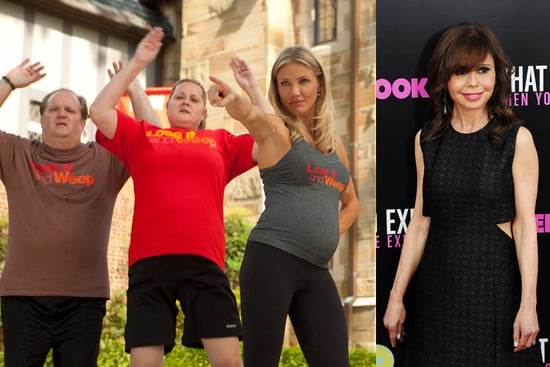 It's hard to imagine a time when Heidi Murkoff's What to Expect When You're Expecting wasn't a staple on nightstands of expectant moms. But 28 years ago, when Murkoff was unexpectedly pregnant with her first child, she didn't know where to turn for information about how her baby was growing or what she could eat. Being an information hound, she gobbled up information and turned her research into a book that has become the go-to source for newly expectant mothers. Fast forward a few decades and her nonfiction resource is now receiving a big-screen adaptation with Cameron Diaz, Jennifer Lopez, Elizabeth Banks, Anna Kendrick, and Brooklyn Decker playing five women on the brink of parenthood. I sat down with the author to discuss the state of pregnancy today and how things have changed since she was a first-time parent.
LilSugar: It's been 28 years since the first edition of What to Expect When You're Expecting hit store shelves. Why is it still relevant today?
Heidi Murkoff: It's evolved over the years. The first edition of the first book is definitely not relevant now. First of all, she's in a rocking chair, in a potato sack, polyester pup tent! But certainly some things about pregnancy never change. It's still nine months, you're still bloating, crazy constipated, all those mood swings, etc., but a lot of things have changed. If you look at the fourth edition compared to the first edition — she's on her feet, she's smiling, she's pregnant and proud, she's happy to be pregnant. Sure, she may still be bloated and leaking and constipated, but she's celebrating her pregnancy and her body, which is something that is so different from back in the day, where we covered it up and we had to sit and wait for it to be over. We didn't embrace our pregnant selves and we definitely do now.
Keep reading to see what Murkoff says is the biggest surprise women discover about pregnancy.
LS: What's the biggest surprise most women discover about pregnancy?
HM: I think, in a way, you're expecting the Hollywood pregnancy, but to a certain extent you expect to be happy all the time and to be so excited about your pregnancy, when in fact there will be days when you just want it to be over. There'll be days where you wonder why you got yourself into this to begin with. I think we never expect to feel ambivalent, when at some point that's something we all feel. And yeah, you hold your baby [and] it's amazing, its magical! And then you're really, really tired and there's nothing that can fully prepare you — I can tell you what to expect, but I can't prepare you. It's what I say about Wendy in the movie. She's micromanaging everything in her life and then she pees on a stick and realizes that nothing is in her control anymore, and I think we've all faced that realization.
LS: How have pregnancy trends changed over the years?
HM: It's been interesting to watch the pendulum swing on certain issues. For instance, when I delivered and took my childbirth education classes. Back then they didn't even teach anything about epidurals or pain relief. We were just expected to do natural childbirth and it was women taking their pregnancies back and their bodies. And then it started to swing, and slowly but surely got to the part where women were signing up for the epidural before they even conceived, and even things like elective C-sections. And then the trends after that, you start to see it swing back to natural birth.
Source: Lions Gate and Getty