J.Crew Starting to Sell Maternity Clothes
Finally . . . J.Crew Is Designing Maternity Clothes, but There's a Catch!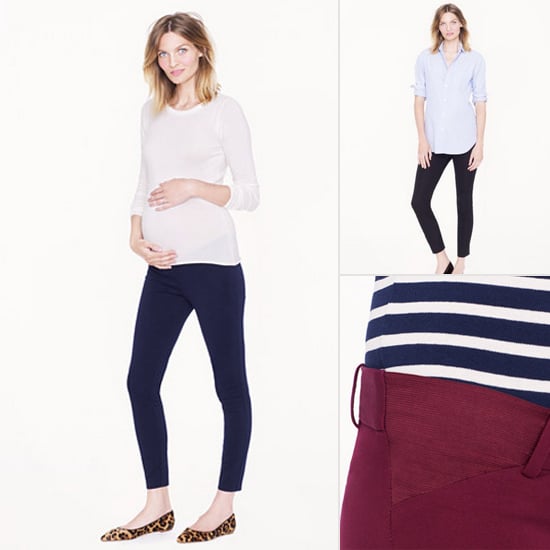 At first we thought our eyes were deceiving us, but after refreshing the page several times we were delighted to see that it's finally true — J.Crew is entering maternitywear! The company just introduced two of its most popular pant styles in maternity versions, and, because this is J.Crew, they've thought of everything!
The popular Minnie Pant ($118) is one of the lucky designs to carry over to maternity, maintaining the pant's slim, cropped fit, but using a dipped waistline and discreet elastic side panels to accommodate growing bellies. The Pixie Pant ($128) is also making the transition using the same process. As for sizing, the company says moms-to-be should just order their usual J.Crew size — it translates right into maternity. Though the line only includes the two pant styles for now, style-conscious moms-to-be with wardrobes filled with the retailer extraordinaire's pieces are sure to rejoice — we certainly are!
Updated! The folks at J.Crew just informed us that while the initial rollout just includes the two pants, they plan to add a few denim styles later in the season, so be on the lookout!