Jeff Bridges Wins Best Actor
Jeff Bridges Has It All, Is That Possible For a Working Woman?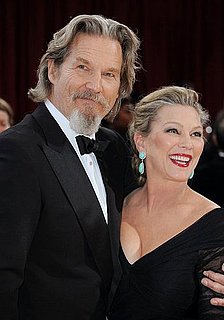 In a kind tribute to Jeff Bridges, who won the Oscar for best actor for his role in Crazy Heart, former costar Michelle Pfeiffer said that watching the actor play with his three towheaded daughters during breaks in filming taught her that having it all was possible. Then, in a grateful acceptance speech, Jeff thanked his parents for teaching him their craft, his wife Sue, and his "beautiful family" — girls Isabelle, Jessie, and Hayley — making it evident that he does have it all. Do you think a woman can too?