Jennifer Aniston Discusses Single Motherhood
Are Jennifer Aniston's Comments About Single Motherhood Destructive?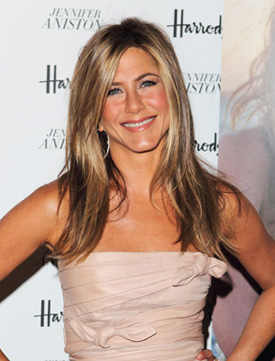 When Jennifer Aniston's latest flick hits theaters this week, moviegoers will see the star portray a woman who decides to inseminate herself when she hasn't met the man of her dreams by her 41st birthday. In what is beginning to sound like an instance of life imitating art, the megastar has been discussing the role of men in starting a family while out promoting The Switch. In one quote, she said:
Women are realizing more and more that you don't have to settle, they don't have to fiddle with a man to have that child. They are realizing if it's that time in their life and they want this part they can do it with or without that.
Those words aren't sitting well with Fox News Channel's Bill O'Reilly. The conservative talk show host took to the airwaves last night to debate the topic of single motherhood, suggesting that teens will hear her message and not understand the difference between single motherhood as a teen compared to that as a mature adult. He said:
She's throwing a message out to 12-year-olds and 13-year-olds that, "Hey you don't need a guy. You don't need a dad." That is destructive to our society,
Given the high rates of teen pregnancy, do you find Jennifer Aniston's comments "destructive"?