Jewel Talks About Motherhood
Jewel Says She "Scored" With Her Happy Baby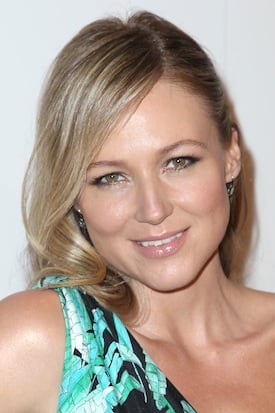 Best known for hits like "You Were Meant For Me" and "Foolish Games," singer-songwriter Jewel has put her music career on the back burner while she focuses on her 15-month-old son, Kase. While pregnant, Jewel put her creative talents to work, penning a sweet children's book, That's What I'd Do, dedicated to her baby boy. We caught up with the talented mama and talked about what motherhood means to her, parenting must haves, and more.
LilSugar: Tell me about your little boy, Kase.
Jewel: He's almost 16 months and he's such a happy baby. I scored! I prayed for a happy baby and I got one. He's really mellow and tenacious.
LS: Sounds like you're doing something right! Do you have any advice for new moms and moms-to-be?
J: I read that moms who suffer the most are the perfectionists, and that's totally me — I'm so type A. But having a baby isn't something you control. It's all about redefining what success means to you. Motherhood isn't about checking things off of a list. It's about doing your best.
LS: What's your favorite time of day with Kase?
J: The morning for sure. He's just so sweet and snuggly. We read books; we sing; he brushes his teeth.
LS: What's he up to these days?
J: So much! He's walking, talking . . . He knows a lot of the alphabet. We've taught him sign language, and he really enjoys that. He likes to play soccer; he'll kick his ball around.
Click here to read more of what Jewel has to say about being a mom!
LS: What was the biggest surprise about motherhood?
J: There are so many! Motherhood is a gift that takes the rest of your life to unwrap. He's always changing, and it's really so special.
LS: What are your mom must haves?
J: An amber teething necklace — when he's teething, it really helps cut down on his pain. He also has this bib with full sleeves and pockets. It's like a little smock. It sounds silly, but it's great! They sell them at Target.
LS: What have you been up to professionally?
J: I just released my first children's book — That's What I'd Do. It's kind of a sweet metaphor about Kase. I wrote it while I was pregnant. My husband [rodeo cowboy Ty Murray] and I decided to take some time from work to be home with him. We didn't want a nanny. Now that Kase is a little bigger, he'll come to work with me — ride the tour bus. It's really special!
LS: Do Kase and his dad have any special things that they do together?
J: Yes! Ty takes him down to his "man cave." Kase opens the doors — they hang out. He's really mechanical . . . very dexterous. A true boy!
LS: Fill in the blank. "You know you're a mother when ________. "
J: You don't like leaving home anymore.
LS: Fill in the blank. "Why didn't anyone tell me ________ about motherhood?"
J: No one tells you how terrifying it is just to leave the hospital!
LS: What's the best trick your mama or another parent taught you?
J: Swaddling is the best way to soothe. We were big fans of Dr. Harvey Karp's The Happiest Baby on the Block. We swaddled Kase for as long as we possibly could.
LS: Helicopter mom or free-range kids?
J: Free-range. I really try to let him do his own thing.
LS: Any more babies on the horizon?
J: Right now, we feel really happy with one, so no plans for more. The thing that might get me is if I start to feel guilty for not giving Kase a sibling to play with. That could change my mind.