Jimmy Fallon Surrogate
Jimmy Fallon Shares "We Had a Surrogate"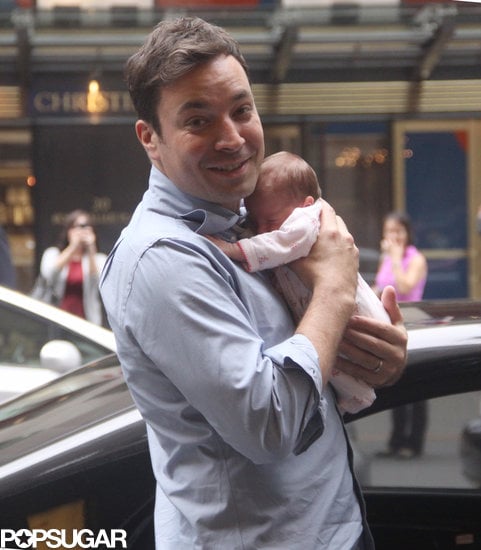 It's been two weeks since Jimmy Fallon announced that he became a dad, and today he shared the details surrounding Winne's birth — that she was born via surrogate. The Late Night With Jimmy Fallon host told Today that he and his wife of five years, Nancy, had been trying for a baby for some time, but after several failed attempts turned to surrogacy, keeping their decision secret from both family and friends. He said,
"It wasn't really a secret, but my wife and I had been trying for awhile to have a baby. We've tried a bunch of different things, so we had a surrogate. This time we just said we're not going to tell anybody, it'd be just more fun if it's just private between me and my wife and then we get to introduce her to everybody."
Jimmy's pride for his daughter was evident in the interview, and anyone who's been watching the show can see just how excited he is to be a dad. But Jimmy and Nancy are not the first Hollywood couple to welcome a baby via surrogacy, check out 10 other celebs who used surrogates.