Josh and Anna Duggar Expecting Baby
The Duggars Discuss Miscarriage; Is That Comforting?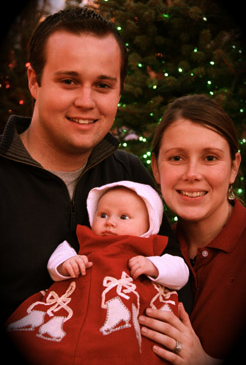 Sometimes the great expectations of a pregnancy aren't realized. Though Jim Bob and Michelle Duggar may seem to have found the fountain of fertility as evidenced by their 19 children, the parents lost a pregnancy (years ago) after having their firstborn. Sadly, Josh Duggar and his wife, Anna, also suffered a miscarriage a few months back. In sharing the happy news of their current pregnancy with a second child, the couple shared their experience. One report said:

"I was very sad," Anna says. "Josh was a big encouragement to me. It helped us go through the heartbreak to learn that 30 or 40 percent of pregnancies end in miscarriage. That was comforting in some ways."
Does knowing that miscarriage isn't uncommon comfort you as well?