July 4th Fun Facts for Kids
Educate Young Patriots With These Fourth of July Fun Facts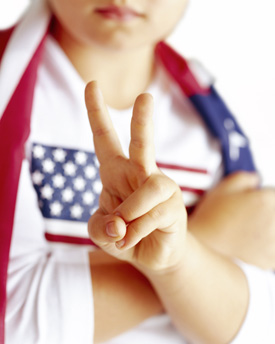 It's trivia time! Your lil one may know her 50 state capitals, but does she know how many cities actually have the word liberty in their name? As we enter the July 4 holiday weekend and you travel to your local fireworks extravaganza, whip out a few fun facts that will challenge your child!
Educate Young Patriots With These Fourth of July Fun Facts
How many hot dogs and buns did the winner consume in 10 minutes at last year's Nathan's Famous July Fourth International Eating Contest?