Just Bieber's Haircut Is Replaced by Joe Jonas's Hair
Bieber Locks Get Chopped, Kids Clean Up For Class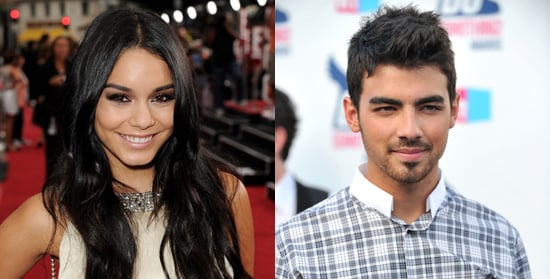 Long bangs for boys are about to get trimmed! Summer's hottest hair — Justin Bieber's shaggy 'do and Apple Martin's beachy tresses – are being tidied up as kids head back to school. Joe Jonas's clean cut and Vanessa Hudgens's curly locks are what students will be sporting. We spoke with Cozy Friedman of New York's Cozy's Cuts for Kids to find out about the latest trends.
BabySugar: What type of hair is hot for Fall?
Cozy Friedman: Long hair for boys is still the direction that boys are going in, but it's not quite as . . . messy looking as the Bieber, or as brushed onto the face. It's now a little bit neater —more like a Joe Jonas kind of look. As far as girls, there is definitely a trend for chunky waves. We do a lot of updos and styles in the salon and we are doing a lot more work with curling irons than ever before. Not curling tight curls, [but] thick-barrel curling irons for long chunky waves. We're also seeing, for quick and easy style, a lot of girls are wearing long braids like Vanessa Hudgens.
BabySugar: What's the best way to describe a style to the hairdresser?
Cozy Friedman: I always say it's best to bring a picture. Have them (your child) go online or find it in a magazine. Say "long, chunky waves" and any hairstylist will definitely understand that. For the boys, it's also a good idea to say what you don't want. So you want to say, "I want it to cover my ear," or "I want my ear showing." Just be very direct about how you want it. We're definitely still seeing the longer layers for boys, just a little bit neater.
BabySugar: What do kids need to make the styles work?
Cozy Friedman: I think styling cream is the best product for children. Children shouldn't be spending an hour doing their hair. Using a nice light styling cream – it can be used on wet hair, dry hair, straight hair, etc. It smoothes hair, makes it look finished, it keeps it in place. The curling iron for girls if they want to achieve waves is good, but you don't want to overuse it because it will damage the hair. I prefer saving a curling iron for a special occasion. You can definitely use rollers. Soft foam rollers are probably better for children . . . softer against the scalp.
BabySugar: Any quick tricks to speed up the process on school days?
Cozy Friedman: A loose, very loose, chunky braid. When you take it out it leaves a crimp in your hair, but if it's a nice thick braid, it's more like a thick wave than a little crimp. That you can do at night before you go to bed and in the morning you take it out and have a 'do!