Kardashian Barbie Dolls
Kardashian Barbie Dolls: Kid-Friendly or Are You Kidding?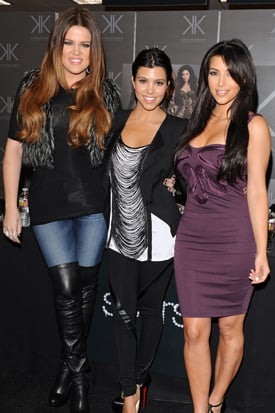 Barbie just can't stop pushing the limits these days. Following the introduction of Totally Stylin' Tattoos Barbie a few years ago and the recent addition of Sweet Talking Ken (a doll that has the unique ability to "sweet talk" tots with their own words) to the collection, the rumor mill is churning away about Barbie's newest friends Khloe, Kourtney, and Kim Kardashian!
The reality TV and unrated video stars have certainly found unlimited ways to cash in on their "lack of talent." Unnamed sources say the dolls will, "reflect the girls' measurements and may even come in Kardashian-designed outfits."
Though Mattel won't comment on the rumors, we want to know if the Kardashian Barbies would make their way into your tots' Barbie Dream Houses?