Kate Gosselin and Sarah Palin Go Camping in Alaska
Which Mom Would You Rather Camp With: Kate Gosselin or Sarah Palin?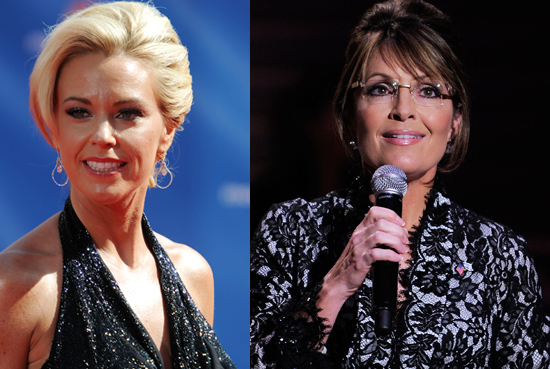 Oh, to have been a bear in the tree during Kate Gosselin and Sarah Palin's meeting of the moms in Alaska! The Gosselin eight — Cara and Mady, 9, and Aaden, Collin, Joel, Alexis, Hannah, and Leah, 6, — went camping in the Last Frontier with the former vice presidential candidate and her clan for a crossover episode of Sarah Palin's Alaska that airs Sunday. Rumors abound that the women did not hit it off, which isn't much of a surprise since Gosselin's an indoors gal and Palin prefers the outdoors.