Katherine Heigl Talks About Daughter Wearing Bikini
Katherine Heigl's Bikini Comment: Too Much or to the Point?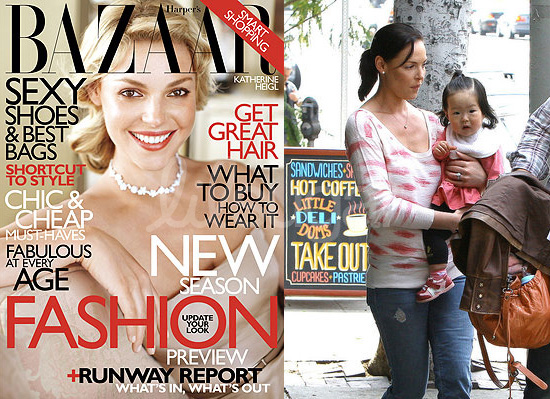 Hollywood is the land of physical and fashionable perfection, but does that pressure translate to celebrity moms and their tots? Katherine Heigl is the Harper's Bazaar June cover girl, and in the interview that accompanies her stunning photographs, the mother talks about the open heart surgery her daughter, Naleigh, underwent before leaving her native Korea. She also mentions how it affects the 18-month-old's wardrobe options. The actress said:

Her heart is 100 percent fine now. She has a scar, so she won't be wearing bikinis, which is fine by us.
Do you think referencing the swimwear limitation was odd or ordinary?