Kid Activities For Summer
9 Kid Activities to Banish Summer Boredom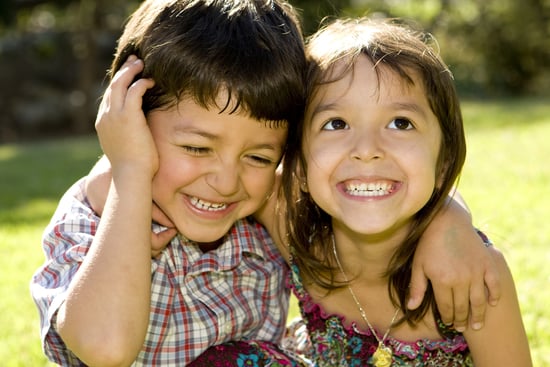 "Mom, I'm B-O-R-E-D!"
I'll bet you've never heard that before — ha! I'm also betting that you have very little empathy for boredom due to all the stress in your life. As Circle of Moms member Sarah N. shares, "I hate feeling like I'm burnt out, but I think I have burnt my candle at both ends and now there's not much left."
We all hate feeling burned out, and no one wants that to happen to our kiddos either. That's why I believe in the lazy days of Summer. When kids aren't in school, their focus shifts from the logical/academic side of the brain to the emotional/creative side, and that's a very good thing. When I think about my hobbies, I realize that my first exposure to them came during my Summer vacations. Here are several ways to stop boredom, expose kids to new things, and allow them to relax so they're ready to work hard when school is back in session.
Keep reading.
Read Anything
We all want our kids to be good readers. Unfortunately, they need to stay on task during the school year with reading assignments, which suppress their love of reading. One of my Pinterest boards, Books | Children's Best, has dozens of book selections so kids can read for fun, regardless of age. Ask any teacher or book enthusiast, and they'll tell you to let kids read a-n-y-t-h-i-n-g. From cereal boxes to comic books, from directions to chapter books, whatever they want to read, Summer is the perfect time to encourage that.
Physical Challenges
Kids love to play hard. Create an obstacle course or track-and-field event in your yard or driveway. Use orange cones, painter's tape, and chalk. Lay out courses with twisty turns and straight lines to bike on, and then have them disembark to crawl through objects as well. This not only keeps them occupied but also improves coordination.
Look, I'm Covered in Dirt!
Make a dirt mountain. Lay down a tarp in your backyard, and pour clean dirt or sand on top of it. It's perfect for creating a little town where mini cars and trucks can be played with for hours.
Arts and Crafts
Another one of my Pinterest boards, Fun | Kid Activities, is full of drawing, craft, and project ideas. Is your child a doodler? If so, consider a cartoon-drawing class instead of a regimented art class. If a class isn't in the cards, take a look at this Pinterest board or some advanced art projects.
Not a Normal Science Project
Does your child like science? Science Kids has a great list of oozing, messy science projects they won't be able to do at school! If you're worried about the mess, lay a tarp down, turn four plastic crates over, and put a small, firm-edged pool on top of it all. Voilà, you have a wet table that several kids can use at once.
Dance It Out
Does your child have a musical ear or natural gymnastic or dance abilities? If so, see if you can trade the cost of a class by having your child intern to help with setup and breakdown. Or purchase removable rug squares to make a portable, soft dance floor. Look online for stretching and dance moves. Don't forget, real classes begin by having kids practice their moves by following a line of painter's tape on the floor.
Rockets and So Much More
Does your tween like science except when his peers are around? Science Bob has a wonderful list of semiadvanced projects for older kids. Make sure these experiments are done in a well-ventilated area, with no other chemicals around.
I'm Gonna Be a Star!
Is your child a ham or naturally dramatic? If so, find a children's theater and sign them up. If directing is more their thing, let them make a YouTube video. Make sure to approve the concept and content — those things live forever on the Internet! Set them up to use iMovie, Photoshop, or another familiar program you have, and they'll be good to go.
Four-Star Chef or Architect?
Is your child interested in cooking, crafting, or woodworking? See if the local recreation center or camp would be interested in having your child as a junior counselor. Not only will they get to do projects they love, but they'll also get to learn a bit about working, too. Who knows, you could be raising a future master carpenter like Norm Abram or the next Martha Stewart!
Sharon Silver is a parenting educator and the founder of Proactive Parenting. She's also the author of Stop Reacting and Start Responding: 108 Ways to Discipline Consciously and Become the Parent You Want to Be.