Kid-Friendly Cooking Websites
7 Websites That Inspire Cooking With Kids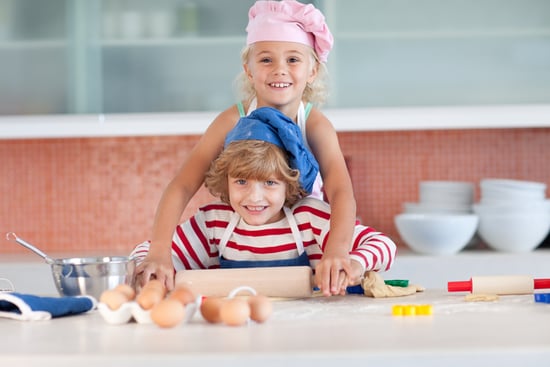 Cooking with your kids can teach them all kinds of lessons, from timing and measuring skills to cutting and cooking techniques, and it gives them a greater appreciation for the food that is served at the table. As an added bonus, kids are usually more willing to try new and healthier foods if they are part of the cooking process. These seven websites inspire kids of all ages to cook with mom or dad, so check them out, try a recipe together, and let us know which site is your family's favorite resource.
Fit For a Feast is designed to teach kids how prepare delicious, kid-friendly recipes with safety and precaution. The website offers instructional food videos with colorful graphics, nutritional info for kids, knife safety tips, and advice on how to prep and store food.
Cooking With My Kid is a photo-filled site with nutritious snack and meal ideas that you can prepare together as a family. Simple and totally enjoyable, this guide offers step-by-step instructions for recipes like giant chocolate-covered raisins and sweet potato and lentil stew.
Hey Kids, Let's Cook includes instructional videos for multicultural, kid-friendly cuisine, especially good if you are unsure about how to get your kids involved in the kitchen. The host Kathy clearly demonstrates engaging, fun techniques for her kid cooking assistants, like using a melon baller to create beautiful shapes in a fruit salad. The video section also includes mini table-etiquette tips, taught by one of the kid cooks.
Click here for more kid recipe sites.