Kid-Friendly Pizza Stuffed Shells Recipe
Easy Dinner: Pizza Stuffed Shells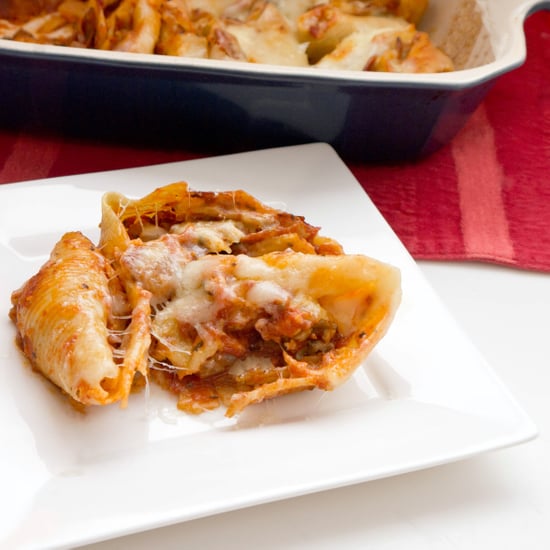 If your family loves pizza night, this easy stuffed shells recipe is a fun twist on your favorite pie. Invite your tot into the kitchen to help chop the ingredients, and add in her favorite toppings to encourage basic culinary skills. Ready in less than 30 minutes, this dish makes a great weeknight dinner.
Pizza Stuffed Shells
From Sarah Lipoff, LilSugar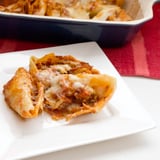 Ingredients
16 jumbo pasta shells
4 ounces sliced pepperoni
1 cup sliced mushrooms
1 24-ounce jar spaghetti sauce
1 cup shredded mozzarella
Directions
Preheat your oven to 425F. Bring a large pot of water to a boil and then add the shells. Give a stir after adding the pasta to ensure none stick to the bottom of the pot. Let simmer until the shells are al dente.
Offer your child a butter knife and invite her to help slice the mushrooms, offering assistance as needed. A butter knife cuts through the mushrooms without posing any potential harm to your tot, but it's still a good idea to keep an eye on things. Place the sliced mushrooms in a medium-size sauté pan.
Now your child can use the butter knife to cut the pepperoni into smaller pieces. It's doesn't matter if the pieces are all the same size, just that the pepperoni isn't still in large rounds. Add the pieces to the pan with the mushrooms.
Pour the pasta sauce over the mushrooms and pepperoni and bring to a simmer over medium heat. Now is the time to add any other family-favorite pizza toppings such as black olives, spinach, Italian sausage, or peppers! Let the sauce simmer for at least 10 minutes to reduce the liquid and cook the ingredients.
Once the pasta is cooked through, carefully strain and then gently rinse with cool water until they are cool to the touch.
Turn the heat off under the sauce and get out a nine-by-12-inch baking casserole. Ladle a spoonful of the sauce on the bottom of the casserole. Now you can carefully open each shell, stuff with a spoonful of the pizza stuffing, and place in the casserole. This step might be best left to the adults if the sauce is too hot.
Once all the shells have been stuffed, invite your child to sprinkle the cheese over the stuffed shells. Bake for 10 minutes, or until the cheese is bubbly.
Information
Category

Pasta, Main Dishes

Cuisine

North American