Kid-Friendly Stuffed Butternut Squash
Taste of Fall: A Kid-Friendly Stuffed Butternut Squash the Whole Family Will Love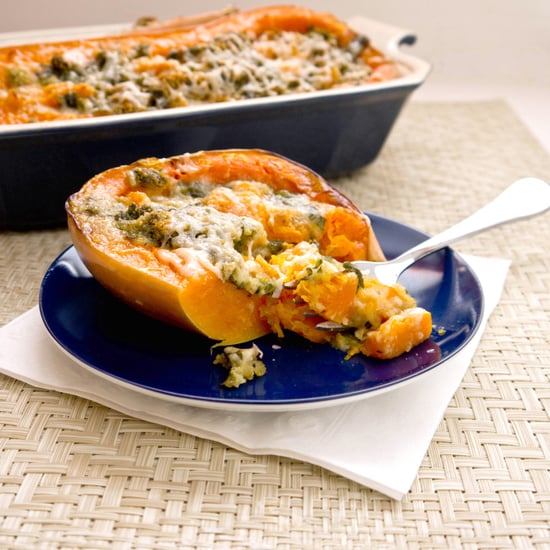 Along with cooler temperatures, Fall brings a wonderful crop of seasonal vegetables perfect for brightening up a bland dinner. This recipe for easier-than-you-think butternut-stuffed squash pairs wonderfully with basic roast chicken or broiled pork chops. And it's so simple your kids can offer a helping hand. The stuffing can be tailored to fit your family's flavor profile — and this side dish is perfect for using all those small bits of this and that hanging out in the fridge. Butternut squash has a wonderfully nutty and sweet flavor that lil ones love, and they'll never know they are enjoying something seriously healthy while eating this flavorful dish.
Stuffed Butternut Squash
From Sarah Lipoff, LilSugar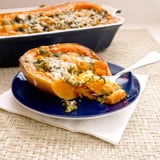 Ingredients
1 butternut squash
1/2 cup plain breadcrumbs
1 small clove garlic
1 cup fresh spinach
1 tablespoon butter
1/4 cup fresh grated Parmesan cheese
1/4 teaspoon salt
1/4 teaspoon pepper
1/4 teaspoon Italian seasoning
1/2 cup water
1/2 cup Parmesan cheese
Directions
Preheat your oven to 400F. Carefully slice the butternut squash in half lengthwise, revealing the center seeds. Invite your child to scoop out the seeds and discard.
Place the sliced squash cut side down in a lightly greased baking pan and cover with aluminum foil. Bake for 20 minutes.
Remove the aluminum foil from the pan and allow the butternut squash to cool for 10 minutes. Score the sides with a sharp knife and then invite your child to scoop the semi-cooked squash into a bowl. Leave at least a 1-inch border around the edges and bottom.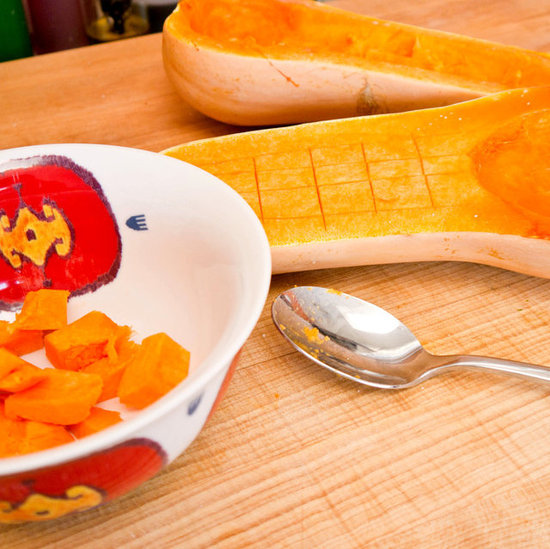 Now chop the spinach and the garlic and add to the bowl. Your child can measure and add the breadcrumbs and butter to the bowl along with the freshly grated Parmesan cheese and seasonings. Give the mixture a stir. If your family loves mushrooms, chop a few and add to the stuffing. Or if you have only a few cherry tomatoes that need eating in the fridge, pop them in the mix.
Invite your child to scoop and press the stuffing into the butternut squash, making sure each half has the same amount of stuffing.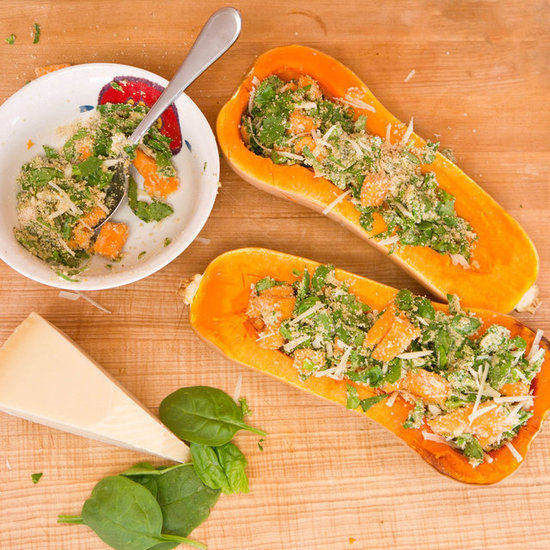 Place the stuffed butternut squash back in the pan. Drizzle one tablespoon of the half cup of water over each side of the stuffed butternut squash and then pour the remaining water into the bottom of the pan. Cover and place back in the oven.
Bake for an additional 30 minutes or until the squash is fork tender.
Remove the aluminum foil, top with an additional layer of cheese, and place back in the oven uncovered until the top is bubbling.
Makes four large servings.
Information
Category

Vegetables, Side Dishes

Cuisine

North American