Whether your team made it to the Super Bowl or not, it's always fun to watch with a group of friends. And just because you have kids doesn't mean you have to miss out on the game-day fun. From kid-friendly food to football themed-activities, learn how to throw a Super Bowl party that's perfect for families.
Winning Decor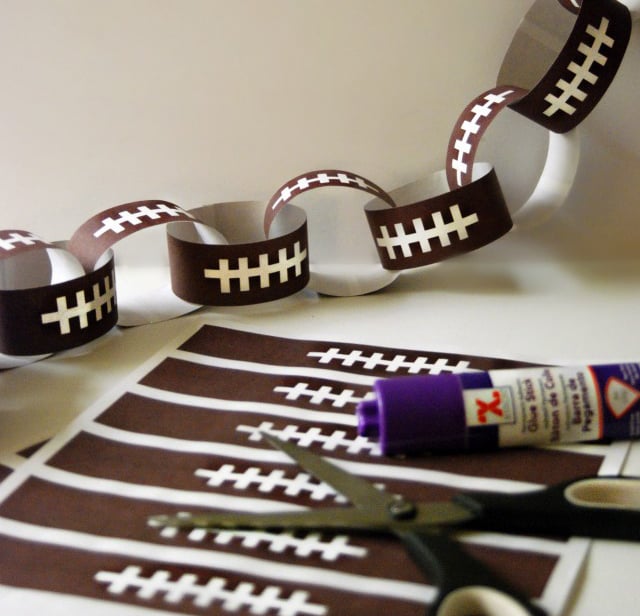 Put your little ones to work with Snap Creative's easy-to-make paper chain. Download a football-lace printable [1], or use brown construction paper and white paint.
Source: Snap Creativity [2]
Chicks in a Blanket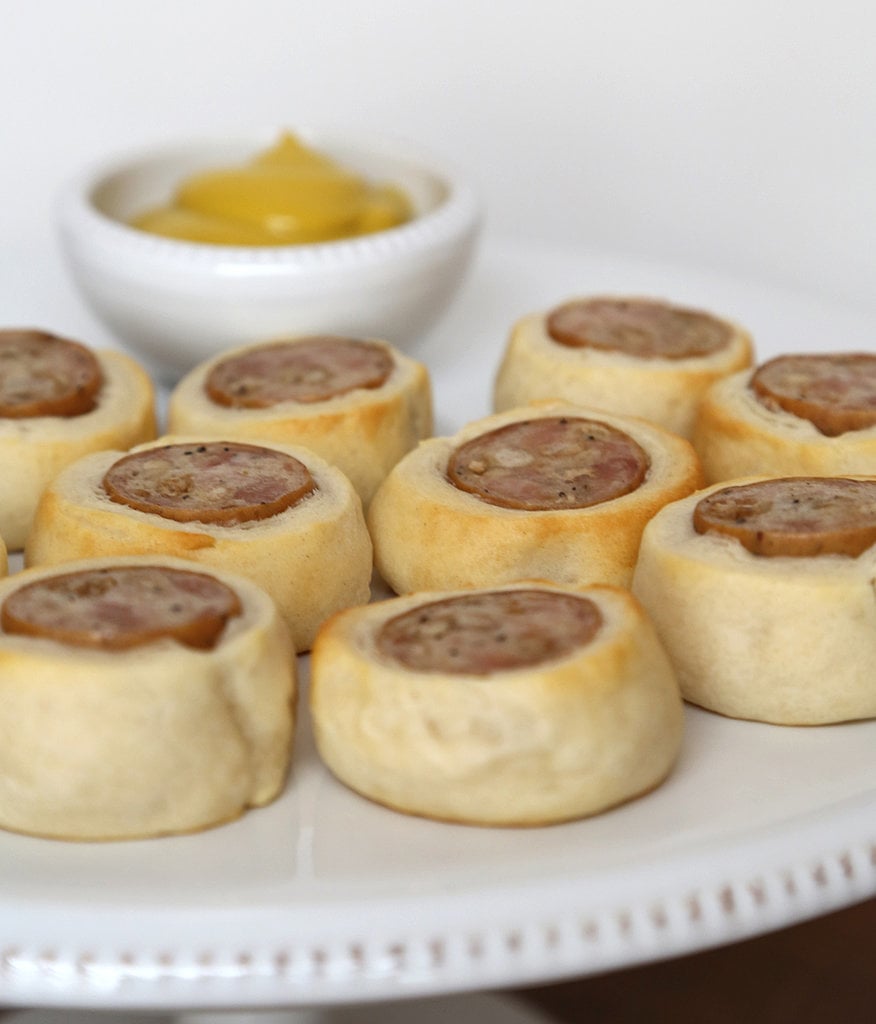 For a healthier alternative to a traditional appetizer [3], swap hot dogs for chicken sausage.
Source: POPSUGAR Food
Black Bean Dip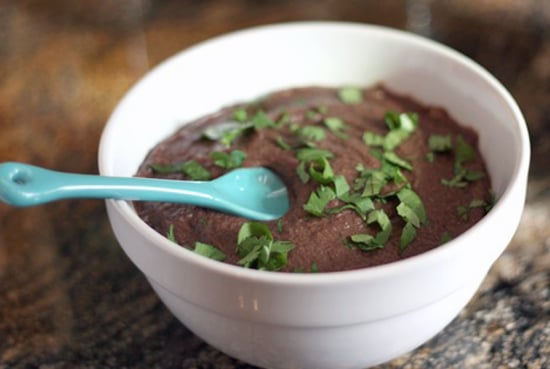 An easy-to-make dip [4] that's also high in fiber and protein but low in fat and calories can be served with tortilla chips or veggies. Adjust (or even omit) the cilantro and cayenne pepper to fit your kids' palates.
Source: POPSUGAR user Eating Bird Food [5]
Get Their Game Faces On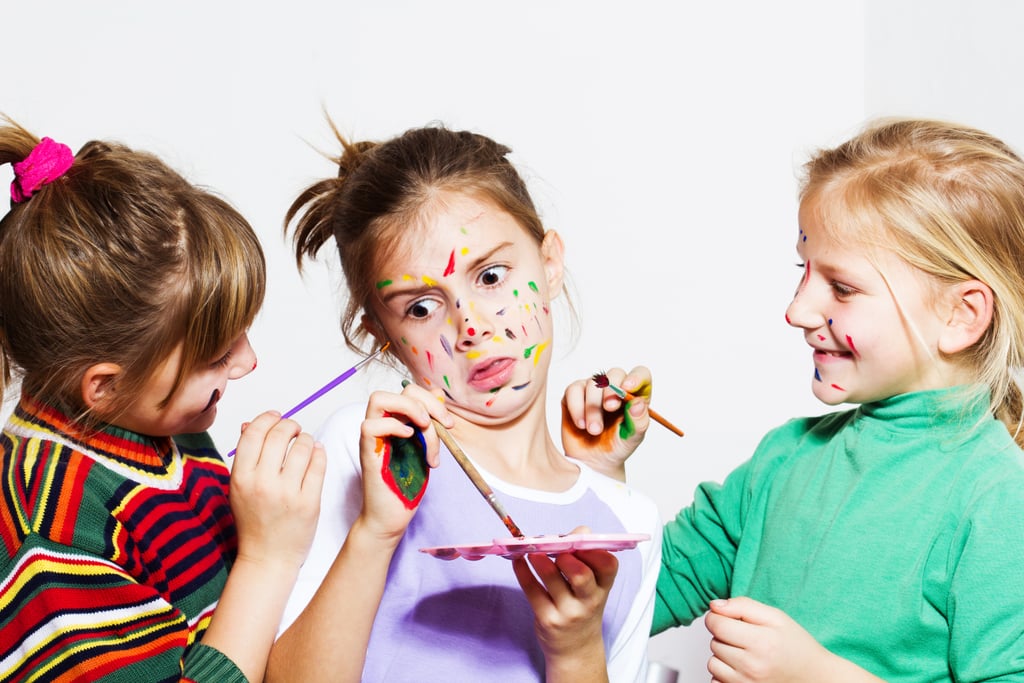 Help kids show their team spirit with a face-painting station. Use a water-based paint [6] ($17, originally $30), as it will be easy to remove before school the next day.
Source: Shutterstock [7]
Play a Game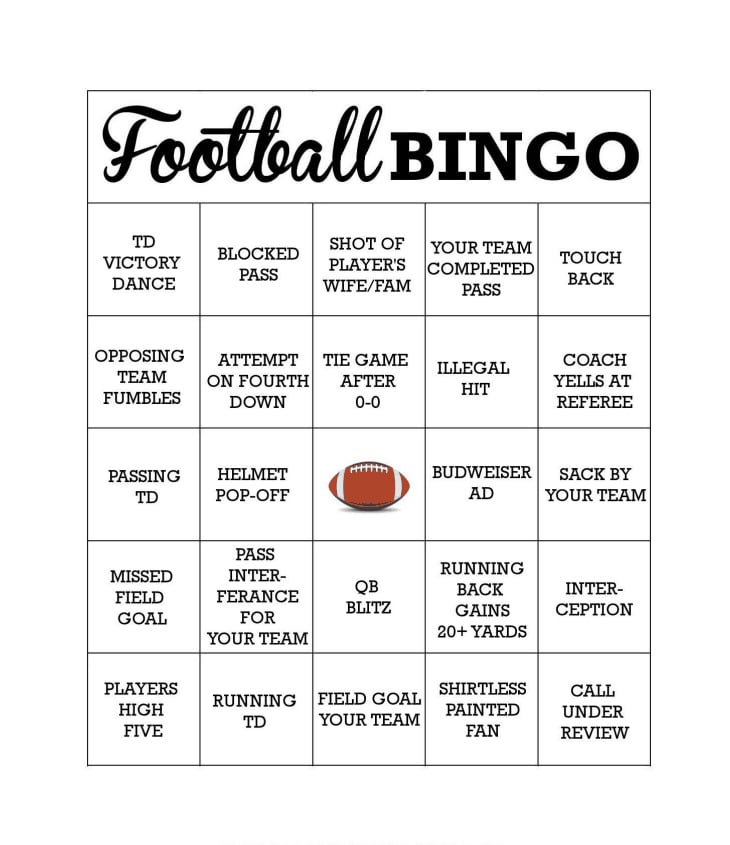 While the adults participate in their pool, kids can enjoy a few rounds of football bingo. Print these playing cards [8] from Pretty Providence, and reward the winners with football-themed trinkets.
Source: Pretty Providence [9]
Football Pizza Pockets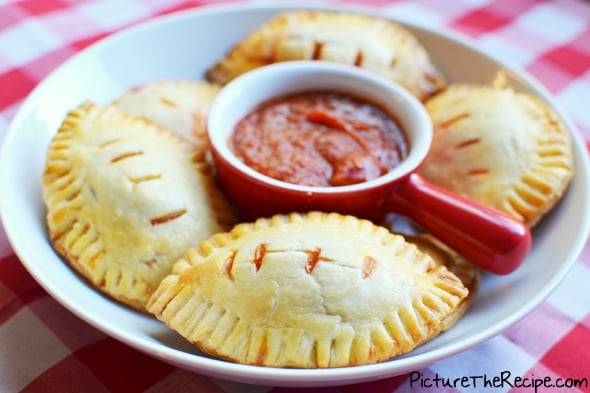 Pizza is a party staple, and Picture the Recipe's pizza pockets [10] are perfect for game day. Stuff these creations with an assortment of veggies and meats for a dish that pleases everyone.
Source: Picture the Recipe [11]
Pin the Helmet on the Player
Make sure the players are ready for kickoff with a football approach to pin the tail on the donkey. Though you can purchase the game from Etsy [12] ($4), you can also make your own using construction paper and a little creativity.
Cheesy-Spicy Popcorn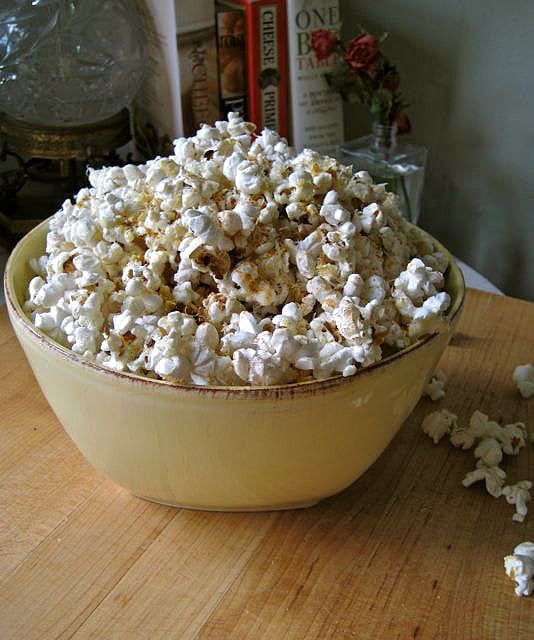 For a savory halftime treat, whip up some cheesy popcorn [13] that both kids and adults will love.
Source: The Kitchn [14]
Design a Helmet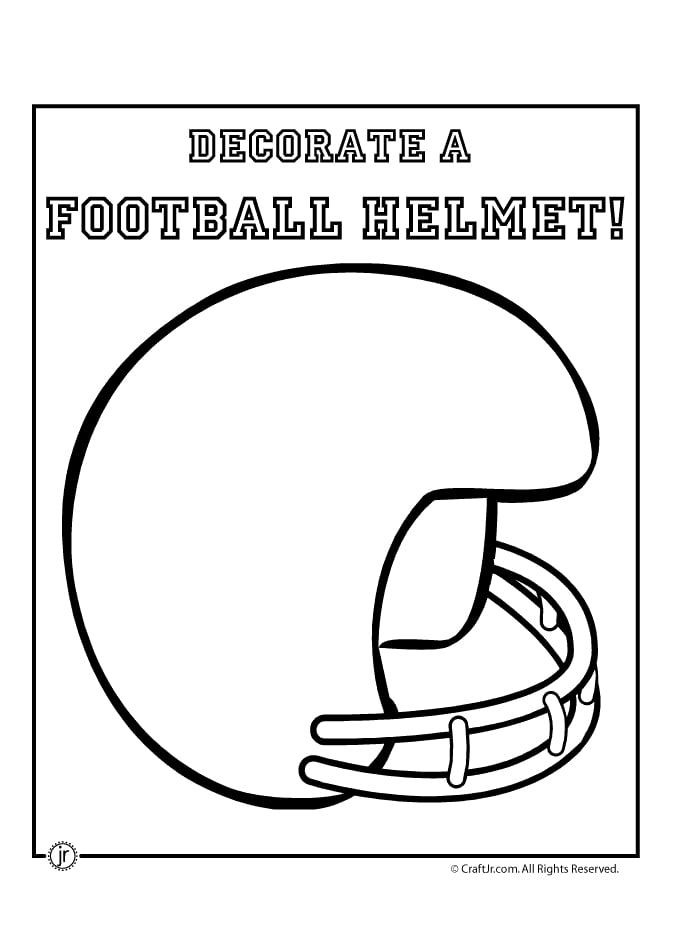 When third-quarter boredom sets in, give kids something crafty to do. Download a few of these helmet printables [15] from Craft Jr. for the kids to color.
Source: Craft Jr. [16]
Strawberry Footballs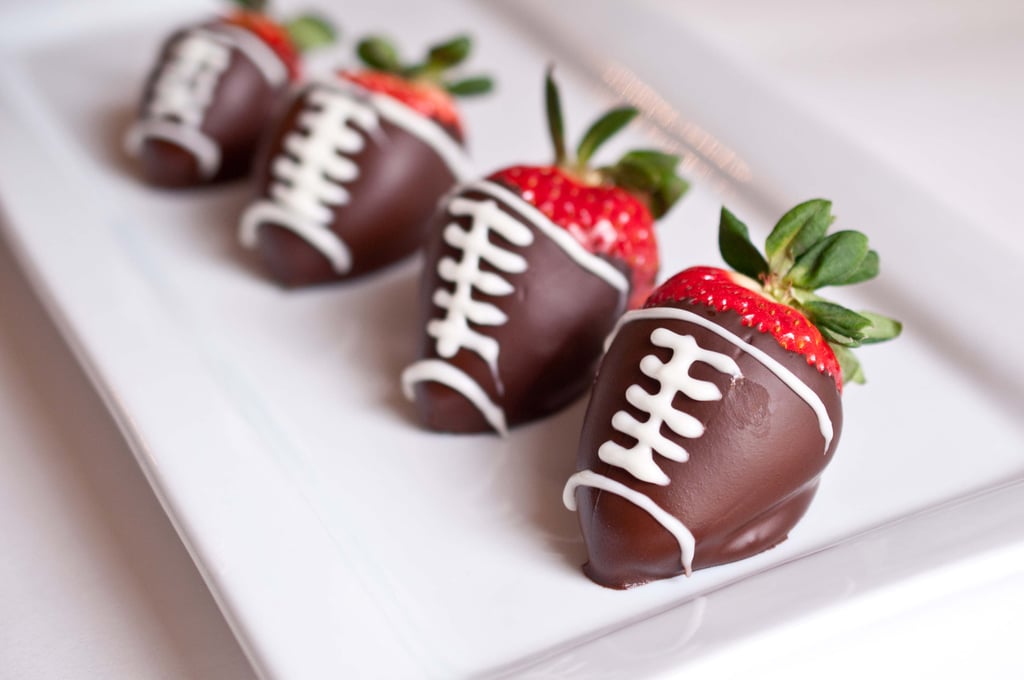 Domestic Fits's chocolate-covered strawberries [17] are an easy-to-make crowd pleaser. Not to mention they're healthier than some other common game-day treats.
Source: Domestic Fits [18]
Printable Football Cupcake Wraps and Toppers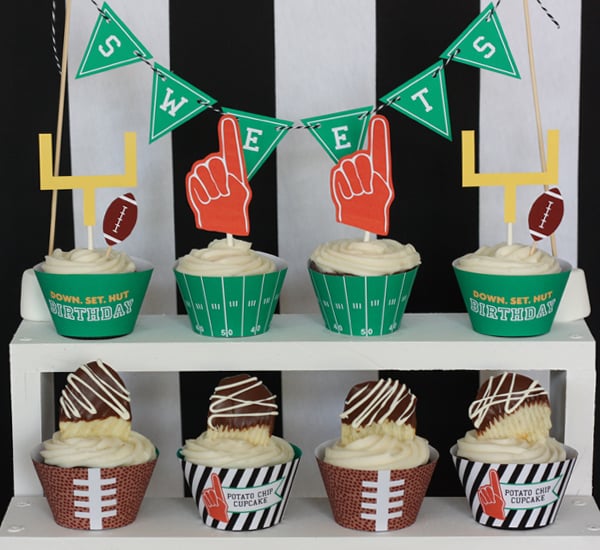 Wants & Wishes Design's printable football party collection [19] ($30) includes a ton of cute decorations, but we particularly like the cupcake wraps and toppers, which would spice up store-bought cupcakes.
Football Candy Pouches
Everyone will feel like a winner with these candy-stuffed footballs [20] from Craftaholics Anonymous.
Source: Craftaholics Anonymous [21]
NFL Rush Zone Kickoff Trading Card Game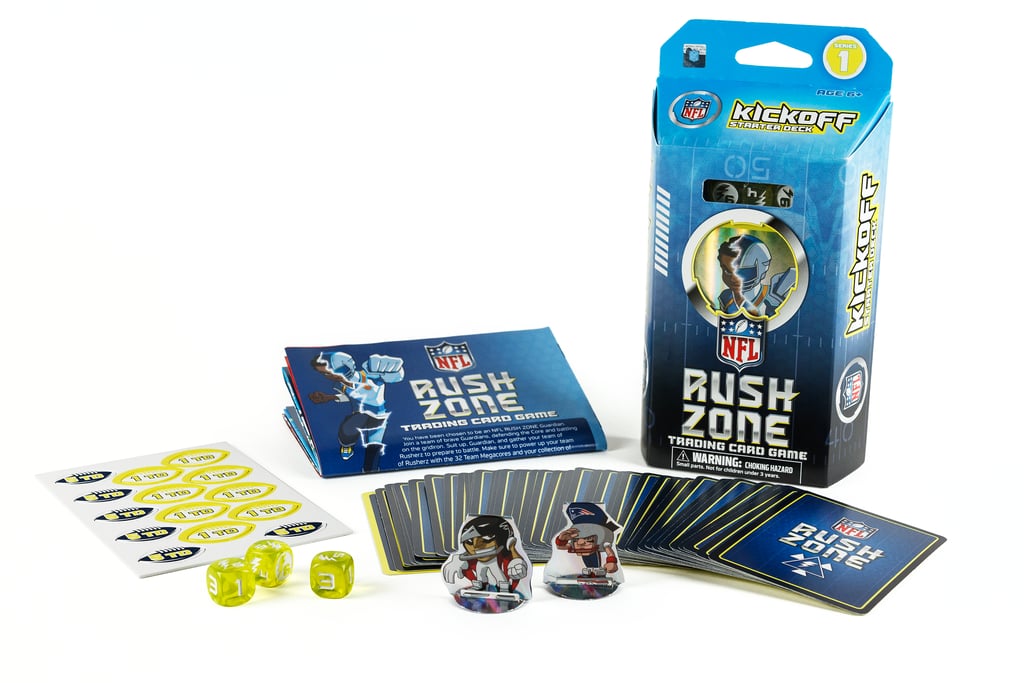 Just because your kids can't get on the field, doesn't mean they can't get in on some football action. NFL Rush Zone, the popular Nicktoons show, features real players' voices in an animated series about the 32 NFL teams and the guardians who defend them. This week, Rush Zone comes to life for football fans with the new Kickoff Trading Card Game [22] ($4-$110). Players become their favorite guardians and battle each other on the field for the most touchdowns. The dice game has kids roll to determine whose field they'll play on, and then turn over their cards to determine if they're on offense or defense. It's a great way for kids to pass the time when they're not watching the game on TV!