Kid Kitchen Furniture the FunPod
The FunPod: Kid-Friendly or Are You Kidding?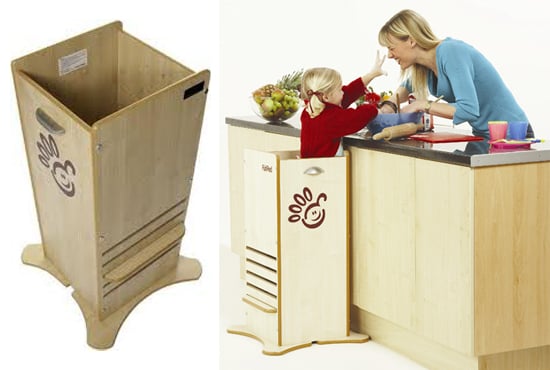 I love that my 10-month-old loves watching me in the kitchen. From her highchair, she will happily stuff her face with puffs and blueberries while I chop, mix, prep, and even empty the dishwasher. I've never considered that she might soon need a more interactive kitchen experience, but after seeing The FunPod from Luca & Company, I'm reconsidering. The unique kid product, developed by a mom from England, keeps your child in a safe spot — away from electrical and hot appliances — while you go about your kitchen business, but it also allows them to easily see what you're doing and even help. The pod is adjustable, with five settings to keep it at chest level for 12-month-olds to 5-year-olds.
The FunPod isn't cheap (buy it through BabyEarth for $190), but it's won multiple awards and has a loyal following. So would you invest in a FunPod for your lil one? Weigh in below.