Kids' Books Made Into Movies
15 Kids' Books That Are Better Than the Movie
With children using more technology than ever, it's hard to get them to curl up with a book. Especially if a movie version already exists. But if the book promises extra scenes and even more excitement than the movie, you may have a chance. From classic reads to new bestsellers, these books are far superior to their Hollywood treatments.
A Series of Unfortunate Events

Brought to life by Jim Carrey in 2004, the Lemony Snicket series follows the truly unfortunate adventures of three orphaned children. Though the books promise to "become more and more dreadful on each page," big kids love them!
Nurse Matilda: The Collected Tales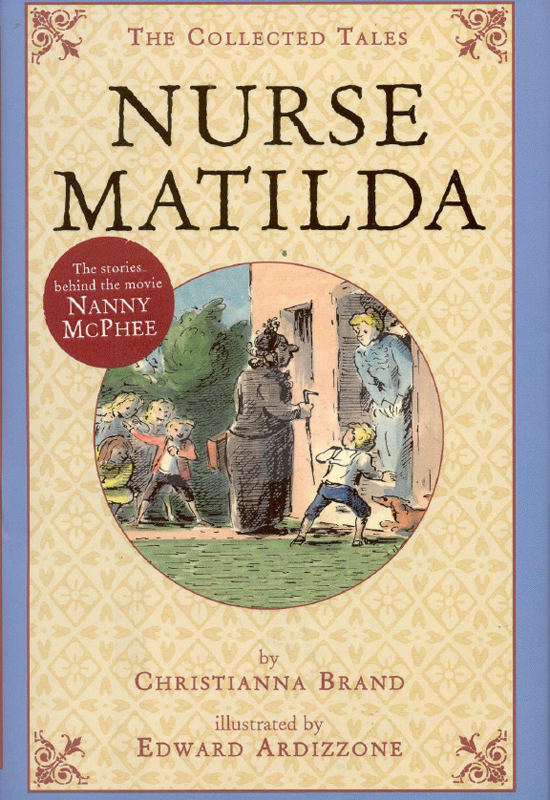 Long before Nanny McPhee, there was Nurse Matilda. The trilogy is more mischievous and magical than the 2005 film, with even more crazy children to tame.
Mr. Popper's Penguins

When a house painter receives a plethora of penguins, hilarity is sure to follow! Though Jim Carrey gave an amazing performance as Mr. Popper, your child's imagination is sure to be more entertaining!
Find other film-ready reads for your big kid!
Alice in Wonderland

From ABC's new series to Johnny Depp's featured film, Alice in Wonderland is everywhere. While we love them all, we prefer the unabridged view through the looking glass.
Diary of a Wimpy Kid

Perfect for grade school students, Diary of a Wimpy Kid will keep your child laughing while teaching them about the highs and lows of being a tween.
Coraline

Frustrated with her preoccupied parents, Coraline finds her way to an alternate, perfect world. Or so she thinks! Kids won't put this book down until Coraline is safe with her family. As an added bonus, they might appreciate you a little more!
The Invention of Hugo Carbret

Not only is Hugo an amazing and unique story, but the book is actually one of a kind. Every page features a beautiful illustration that not only accompanies the words, but helps to tell the adventure.
Charlie and the Chocolate Factory

While we love seeing Willy Wonka's world brought to life, both films tend to scare children (and even some adults). Charlie and the Chocolate Factory takes children on the same magical, but more mild, journey.
Bridge to Terabithia

Friendship, faraway lands, and conquering fears are only some of the themes in Bridge to Terabithia. It is, however, a sad story, so be sure to be by your child's side at the end.
The Chronicles of Narnia

Every book in C.S. Lewis's series is an adventure your child won't want to put down. But if you're hesitant to buy the whole collection, start him off with The Lion, the Witch, and the Wardrobe.
Charlotte's Web

Touching on everything from friendship and the anticipation of the changing seasons to the miracles of life and death, Charlotte's Web has been beloved by children since its publication in 1952.

J.K. Rowling's worldwide hit gets a second life with kids who were too young (or not alive) when the series first launched. The Harry Potter books feature scenes and an extra element of fantasy that the movies can't provide.
The Neverending Story

The story of a boy who becomes a character — and hero — in his favorite book, The Neverending Story, is perfect for kids who wish they could live the tales.
Tuck Everlasting

Alexis Bledel did not do justice to Tuck Everlasting, a beautifully written book about growing up even when you can live forever.
The Hunger Games

While some say The Hunger Games is too graphic for kids, we know tweens can't get enough of the trilogy. Get them their copy now, and they'll be ready for the Catching Fire release on Nov. 22.