Kids at Home Alone
Home Alone: When Can Kids Stay Home Without a Babysitter?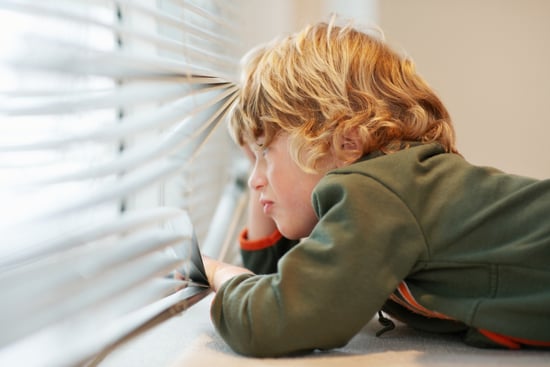 Wondering when it's safe and appropriate to leave your child at home while you're at work or running errands? While some states and countries have legal guidelines on leaving minors unaccompanied, Circle of Moms members argue that parents should also consider other factors before deciding when to leave their children home alone. Keep reading for their six key tips.


1. Age
While there is no absolute consensus on the right age to begin leaving a child home alone, many Circle of Moms members argue that age 10-11 is a good general benchmark for quick daytime trips, with longer unattended stints or an evening alone becoming appropriate during the early teens. Angie B. explains: "I think 10 is an acceptable age to leave children for an hour or so. Twelve or 13 might be okay for a night out — if you get home at a reasonable hour. Sixteen or 17 is a good age to stay overnight — if the neighbors know so they have a place to go if there is an emergency."
2. Maturity
"Age is only part of it," contends Shana W. "I was babysitting at 12, but I was very mature for my age. My son is also mature so we had no problems when we started leaving him home for short periods of time (at 10) . . . My daughter on the other [hand] is 10 now, and I wouldn't leave her alone. I love her, but she is more of a free spirit."
Krista E. agrees: "t all depends on the kid, really. My older nephew, at age 8, could be trusted to be in the house alone (heck, I would have trusted him to do my taxes — that's what this kid is like). His brother at that age? You leave him for five minutes he'd have the house burned down. Not that he's a bad kid, but just really impulsive and inquisitive."
3. Emergency Readiness
"Will your child really not answer the door?" asks Jacinta P. "Would they know what to do if there was a fire? Would they cope if they fell over and hurt themselves? Would they know what to do in a medical emergency?" It's imperative to assess whether you child could independently handle a health emergency or even a natural disaster.
In addition to going over a detailed emergency plan with your child before leaving them alone, moms like Amy J. suggest sending your child to a first aid/CPR or babysitting course: "I sent my oldest daughter, age 11, to a babysitter training course through Red Cross before I felt comfortable leaving her alone . . . She was CPR certified and I felt like she was very well equipped with the proper knowledge of what to do in an emergency."
Even the most mature children should also have a list of important numbers handy, including those of trusted adults nearby.
4. Siblings
If other siblings are at home, the home-alone situation needs to be evaluated through the lens of the siblings' relationships. Mother-of-three Rebecca Z. explains: "My sons are 12 and 10, and although I think they're old enough to be alone, they fight constantly and I'm nervous about them actually hurting each other when no one is around."
Additionally, many moms aren't comfortable with preteens babysitting younger siblings. Jackie I. shares: "I certainly wouldn't be leaving that age (junior high) with a younger sibling. I think it's too much responsibility on the off chance something goes wrong. As we all know, it only takes a second."
5. Ground Rules
Before allowing a child to stay home alone, countless moms insist that clear rules need to be explained and understood. As mom Meghan advises: "It is important that children are clear about what they can and can't do in the house. Think about both your general house rules and especially those that apply when you're not there. For example, is it appropriate and safe for your child to do things like making a hot drink, turning on the heater, or running a bath while you are away?" Jodi A. adds: "He has instructions to never answer the door, and only answer phone calls from myself, his grandparents, or my husband (we have caller ID on our phone, so he can see our names come up).
6. Earning Trust
Many moms caution that it's important to build trust gradually. Vera A. explains: "My daughter just turned 11. We do short stints away while she stays home. She knows the rules and follows them. So I say, if your child can follow your rules and respect why you've set those rules, then they are ready for a little independence. Just let that time alone grow with them, don't jump in and leave them all day without supervision until you are sure they are ready."