Kids and Pretend Weapons
Do You Allow Your Kids to Play With Pretend Weapons?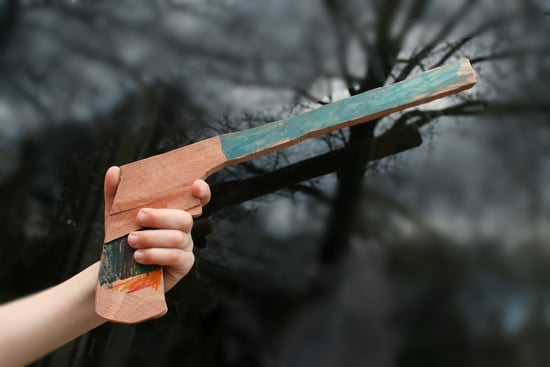 If you're the proud parent of a growing boy, you've seen it happen. One minute he's playing with a stick, turning it this way and that, and the next there are serious sound effects and shotgun action. And it's not just boys that are curious about guns; girls are exploring imaginary play with bow and arrows and other play weapons. With Halloween right around the corner, and kids excited about dressing like their favorite superhero, is it OK to allow tots to play with pretend weapons?
There's no denying that watching a little one point a pretend weapon at another child and pull the trigger is unnerving. Many are quick to point a finger at the connection between allowing the playful behavior to school shootings and other early-adolescent violence. Over 40 percent of US homes house guns, which are hopefully being kept locked away from kids with ammunition stored separately. So do pretend weapons desensitize kids to the reality of real ones?
With pretend weapons popping up all over the place this time of year, do you allow your kids to play with them? Are they harmless or hurtful?