Kids and Smartphones
What's the Right Age to Give Your Child a Smartphone?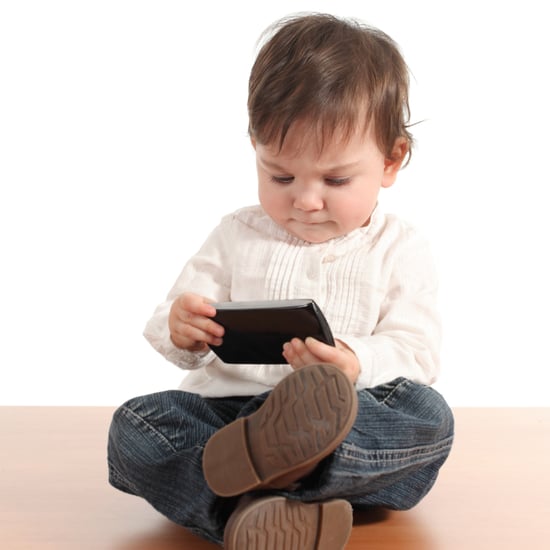 "Introducing your child to mobile technology at a young age will provide them with the kind of solid foundation they need to function in the increasing digital world," Dr. Pamela Rutledge, director of the Media Psychology Research Center, told Yahoo! News. But at what age is your child ready for a smartphone?
A recent survey indicates 56 percent of children ages 10 to 13 have a smartphone, and 25 percent of children ages 2 to 5 have one. But it may not always be a good idea to give your child a phone, depending on your child's emotional and physical maturity. Smartphones can take away from the kind of face-to-face interaction children need to develop emotionally, says Dr. Sherry Turkle, a professor at the Massachusetts Institute of Technology's Department of Sociology of Science. And excessive screen time also can be detrimental.
Keep reading for tips for when to give your kid a smartphone.
Rutledge suggests parents ask what their child will be using the phone for: "If the child is very active in team sports and there are a lot of logistics or emergencies, that is a very good reason to have a smartphone," she says. Or, it could be used for social or educational benefits.
Children and parents also should be aware of the dangers, such as privacy issues, permanence, searchability, and netiquette, Rutledge adds. She recommends parents and children create a contract and discuss how to responsibly use the device. Parents also need to be good role models. "If you don't want your kid overusing their phone, honor the boundaries you want them to follow. Don't bring your smartphone to the dinner table, don't text while you drive, and don't ignore them while using the Internet," she says.
Does your child have a smartphone?