Kim Kardashian Slams Teen Pregnancy
Kim Kardashian Markets Herself as a Sex Symbol, but Isn't a Fan of Teen Pregnancy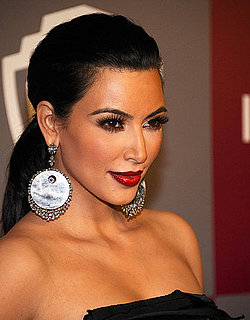 Kim Kardashian and her gorgeous gaggle of sisters may capitalize on the fact that sex sells, but she doesn't think teens should be getting pregnant and raising children. Kardashian recently posted her opinion on her blog. She said:

I saw a story about a Memphis high school where 90 young female students were either pregnant or have given birth this year! I just couldn't believe this and I find it so sad and disturbing. It seems that shows like Teen Mom are all of a sudden making teen pregnancy seem cool in the eyes of young girls. The kids from these shows are all over the news, even on the covers of magazines, and have been become almost like celebrities, but girls, these are not people you should idolize!
While the 30-year-old makes a valid point, do her actions — posing for everything from Playboy to bikini ads — speak louder than her advice?