Kourtney Kardashian's Parenting Problem
Kourtney Kardashian Worries About a Dolled Up Penelope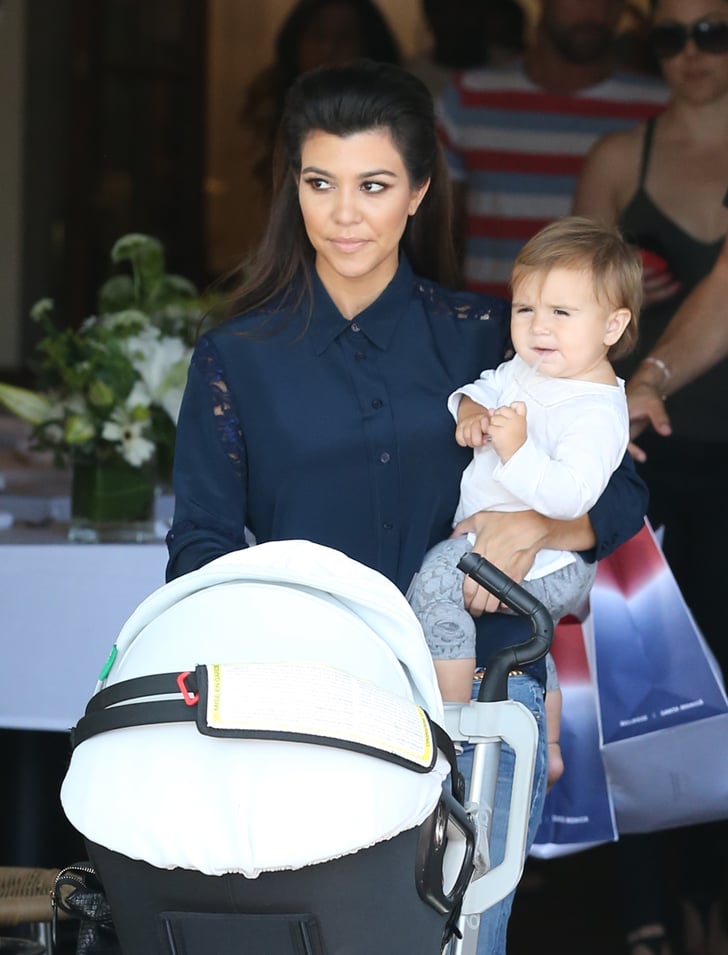 Kourtney Kardashian's designer wardrobe and eye-catching complexion has made her a style icon for women of all ages, especially her 17-month-old daughter, Penelope. While the mom of two has always made beauty a priority, she's not sure she wants the same path for her little one. Kardashian shared her concerns with The Stir:
"I've been wearing lipstick since I was in seventh grade. That was our form of daring self-expression, because we had to wear uniforms in school. It made our teachers so angry. Now that I have a daughter, I've been thinking about how I'll define beauty to her. I watched a video of Kendall when she was three, and she was putting on makeup. I don't know how I feel about that. But my daughter already watches me do it. When do you let them start wearing it? I don't know yet."
Kardashian has every reason to worry. Between the family's role in the beauty world and the amount of products aimed at young girls, Penelope may be expressing a desire to wear makeup before she enters preschool. However, the fact that Kourtney's thinking about the issue now could set her up for success when she has to deal with the situation.
What advice would you give to Kourtney? Weigh in on our poll, and share your thoughts in our comment section.