Kris Jenner Says Kim Kardashian Is Her Favorite Child
Would You Admit to Having a Favorite Child?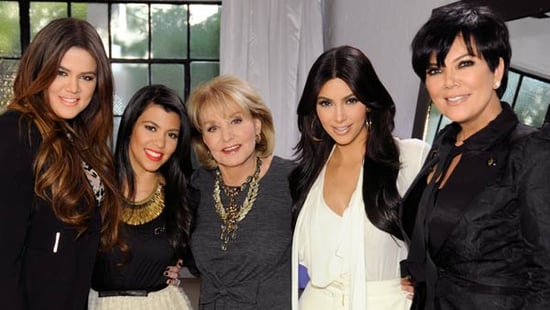 Eeny, meeny, miny, moe . . . How do you choose? Way back at the beginning of the year, Kate Tietje wrote a post for Babble titled "Mom Confession: I Think I Love My Son a Little Bit More." While some parents praised her for her candor, most took her to task for her admission. My thoughts immediately returned to her article while watching Barbara Walters's 18th annual 10 Most Fascinating People special last night. Though Walters's decision to put the Kardashian family on her list at all is worthy of its own post, an exchange between Kourtney, Khloe, and Kim and their momager Kris caught me off guard:
Barbara: Who is your mom's favorite?
Kourtney, Khloe, and Kim (simultaneously): Kim!
Kris: You know, I think it seems —
Kourtney, Khloe, and Kim (simultaneously): Just say it!
Kris: OK, yes, she's my favorite. (Pause.) No, she's not!
Khloe: Whoever gives her the most percentage rights [is her favorite].
Kris: No, that's not true. Just the most attention.
As parents we often strive do things fair and square among our children, but it doesn't always work out that way. Sure, sometimes one tot ends up with a few more goldfish in her bowl than the other, but would you ever openly admit that you loved one child more than another?