Kristina Fakes Orgasm on NBC's Parenthood
Ever Faked an Orgasm Because You're a Mom?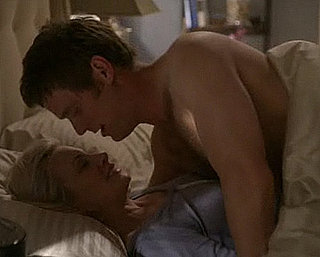 Last night on Parenthood, Kristina admitted to Max's behavioral therapist, Gaby, (and later to Adam) that she has faked orgasms because she is so preoccupied with her kids. She said:

The worry never goes away. I find myself up late at night just worrying about Max and is there something we should have tried, something we should try. When I'm not worried about him, I worry about the fact that I am not worried about Hattie. When I'm not worried about Hattie — it just never stops, you know? Adam and I maybe get a chance to spend some time alone — just together — some miracle chance. I just cannot stop worrying long enough to enjoy anything. Anything — a movie, a nice dinner, or sex.
Has being a mom ever gotten in the way of your sex life?