Lady Gaga Says She's Terrified of Babies
Lady Gaga Thinks Giving Birth Changes You Creatively: Do You?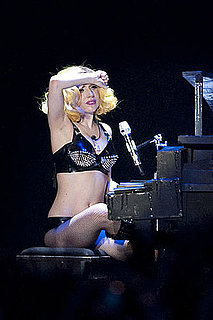 She may want your bad romance, but she doesn't want your baby just yet. In the new issue of Rolling Stone, Lady Gaga, 24, shares that she's not quite ready for motherhood. In fact, she's afraid of the experience and how it might change her.
"I'm terrified of babies. I think, creatively, as a woman, you change once you give birth. I'm totally not ready for that."
There's no doubt motherhood evolves the woman you were before children in many different ways. Do you believe it changed you — or has the power to change you — creatively?