Large Nursing Cover From Poncho Baby
Poncho Baby Nursing Cover: Ga Ga or Gag?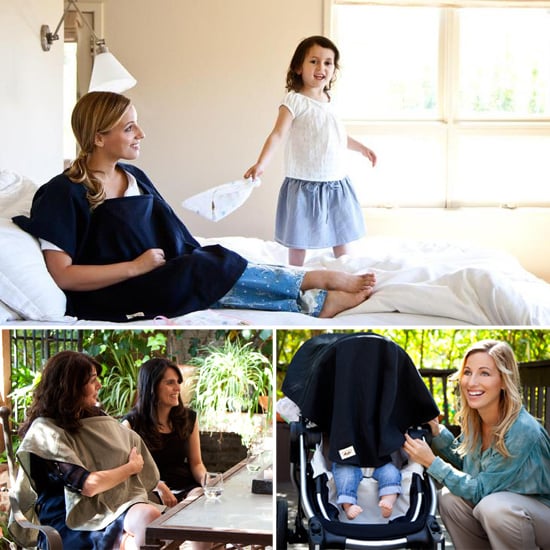 Nursing covers are a must if you're a breastfeeding mom who doesn't want to be confined to your home all day, every day, but in my experience, even the best (and priciest) covers won't prevent the occasional, embarrassing nip slip. Enter the Poncho Baby cover ($75), which promises that overexposure will be a thing of the past. Designed by Carolina Toro-Gerstein, a mom of two who was frustrated by the lack of privacy she got from her nursing cover, Poncho Baby provides both front and back coverage, so you're guaranteed the table dining next to you won't see anything you don't want them to.
Made from breathable muslin cotton, the cover is machine washable and comes in four neutral colors (designed to soothe your baby) and in both an oval and square shape. Both options have two inside pockets, perfect for holding burp cloths or pacifiers. Also, because Poncho Baby is larger than most nursing covers, you can also use it as a stroller cover or as a baby blanket. So what do you think? Would you invest in the Poncho Baby? Or will you stick to your old nursing cover?