Lawnmower Parenting
Tiger Moms Are So Last Year: Meet Lawnmower Mom, the Pushy Parent of 2012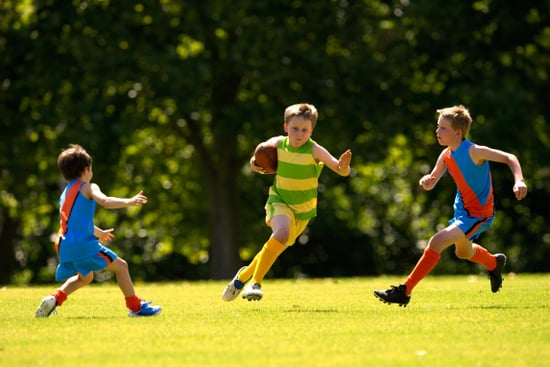 You thought Tiger Mom was tough and helicopter mom a bit overbearing. There's a new parenting style making the rounds, and it's not pretty. Meet Lawnmower Mom: she can be found lurking around the sidelines of her kids sporting events, ready to jump in and "mow" down anything — or anyone — who gets in the way of her lil one. Parents who are a little too invested in their kids' games, screaming and yelling at coaches and arguing with referees, aren't a new concept, but this new breed of aggressive parenting takes the whole inappropriate exchange to a violent, utterly unacceptable new level: there are reports of mothers going so far as to attack other children who they feel have wronged their child in some way.
The "lawnmower mom's" behavior isn't limited to the field; CBS reports that one mother actually encouraged her 12-year-old to brawl with her classmates, and then got in on the action herself, throwing punches. Like helicopter moms, the lawnmower mom believes it's up to her to shepherd her child through life, clearing their path of every obstacle — real or imagined.
Have you ever met a lawnmower parent? How did you handle it?