Lemonade Recipes For Kids
5 Ways to Make Lemonade (Better!)
With warmer weather heating things up around the country, we've got our eyes on one of Summer's most refreshing beverages. Few things in life come close to a nice cold glass of lemonade, but we've got five ways to make it better. Although it's often not a good idea to mess with a classic, let us assure you we have five versions your kids will love. Kicking up the good stuff with a twist like sparkling soda or strawberries, you're in for a treat and a little extra profit for their lemonade stand! Check out our five creative additions below: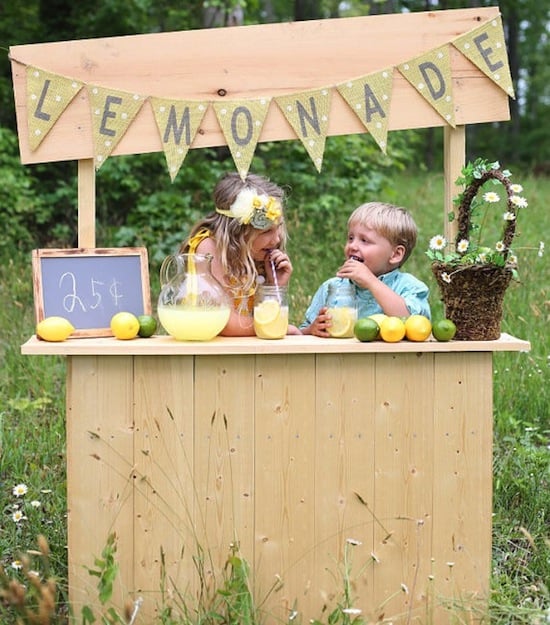 Have fun with fruit: Seriously, go to town adding all the fruit you please! From strawberries to blueberries, you'll be able to sneak in an extra serving of fruit without the little ones realizing it (win!). Try adding frozen fruit too. Not only will it add flavor, they act as ice cubes, keeping your drink nice and chill.
Add a spritz: Make lemonade fizzy with soda water or all natural soda. This will bump up the fun factor, who doesn't love that?
Accessorize: If you have the recipe down and want to keep with the classic, accent it with fun straws or cool cups.
Go blue: Re-brand lemonade into slime! This recipe uses blueberry-flavored gelatin for a fun treat both big and little kids will like.
Pop it: Turn lemonade into pops! Take your favorite recipe or mix and prepare as usual. Then, pour it into ice trays, add popsicle sticks, and freeze. Voilà!