Little Titans Tights For Little Boys
Little Titans Tights For Boys: Ga Ga or Gag?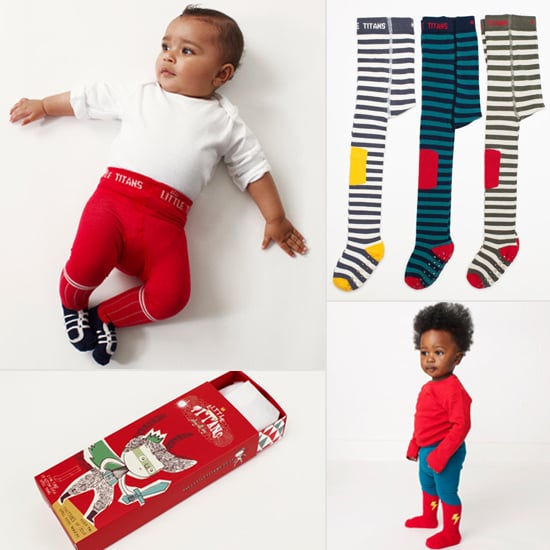 Who said tights are just for girls? Certainly not Brit brand Little Titans, which launched a line of tights made just for boys ages 0-3 late last year. Founder Carly Hardy loved dressing her first-born Matilda in baby tights, but when little brother Kit arrived, Carly found there was no little-boy equivalent — and "'Tilda's old polka dots and candy stripes didn't quite fit the bill." So Carly designed her own line of quirky boy tights, made from high-quality combed cotton and featuring creative designs made to "feed little imaginations." Current designs include superhero- and footballer- (that's a soccer player, for non-Anglophiles) inspired tights, along with striped green, gray, and blue tights with contrast-color knee pads. Each pair features nonslip soles, sells for around $23, and comes in the cutest little box we've ever seen (seriously, these have baby shower gift written all over them!).
So what do you think? Can you get on board with tights for little boys? Or should girls have a monopoly on that particular clothing category? Weigh in below.
Source: Little Titans